Omar González: Javi sprint, Alistair flies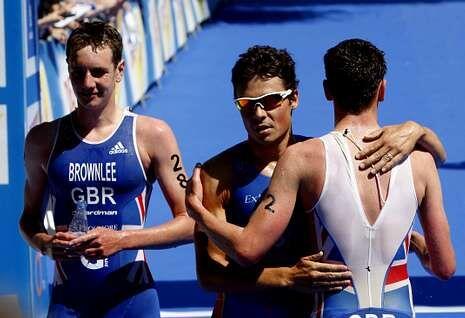 Javier Gómez Noya regains confidence after Kitzbuhel's career. If you look back a month, you have reason to look optimistically at the final leg of preparation before the London Olympics, although when you compare yourself to Alistair Brownlee, the Austrian winner, you see that the Briton is flying today "to another level," according to recognized. The Ferrolan triathlete aims for a medal in London, but at the same time sees gold become more expensive due to the outstanding form of the Englishman, his great rival for the last four years. Jonathan, the younger brother, sneaked onto the podium between them.
«A month ago Javi couldn't even run, and now he has just beaten everyone who will be in London except the Brownlee brothers. It is as if to be happy », considers the Ferrolano coach, the Asturian Omar González.
The data comes to corroborate that feeling of good form. «Last season, in the same circuit and conditions of Kitzbuhel, Alistair ran the final ten thousand on 31.01/30.50, while Javi did it on Sunday at 29.51. Comparing those times, it would have beaten him. But the English this time lowered his record to XNUMX. It means enormous merit of yours. To reach him we have to go up a lot and he goes down, "admits González, aware that there are still six weeks to go until the Olympic event in Hyde Park.
The fastest pace at the end of the race is not given because the previous 40 kilometers of cycling were smooth, but quite the opposite, as the British team tried to break the race there. The bicycle sector was completed in one minute less than last year.
More details determine Kitzbuhel's career. Gomez Noya lost twelve seconds to Alistair Brownlee in both transitions. When getting on the bike, he had problems with a helmet, for example. Nuances that kept him away from victory. There were more, from which he draws conclusions for London, as his environment explains.
At the beginning of the 10.000 final on foot, the Ferrolan wanted to keep up with the devastating pace of the British, and he wore a lot. His environment believes that, without the necessary form due to the virus that messed up his preparation a month ago, he had to go at his own pace at first. In fact, when he let the Brownlee go, he did much better. In the end, he managed to reduce the difference to Jonathan Brownlee, who reached 14, to 30 seconds.
lavozdegalicia.es