Orbea and Orca join in the Triathlon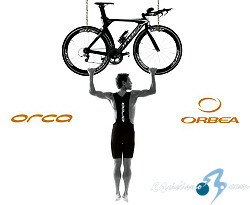 Orbea has reached an agreement with the Orca triathlon brand through which it acquires the exploitation rights in the triathlon and compression sections. After four years of fruitful relationship, the Basque brand goes one step further with the acquisition of a license agreement for these two types of garments in which Orca is a benchmark. Orbea's objective, which was already the world's exclusive distributor of the number one in wetsuits, is to become the market leader in triple discipline.
Orbea began the business relationship with Orca four years ago when it became the exclusive worldwide distributor of the New Zealand brand's wetsuits. Through this agreement, Orbea began to introduce triathlon clothing to its authorized distributors around the world.

The good results obtained from this relationship have led Orbea to take another step in its strategy to enter the world of triple discipline. The acquisition of the exploitation rights in the triathlon and compression categories, with an agreement for an indefinite period, only reaffirms Orbea's commitment to triathlon.
This agreement strengthens the image of both brands along the way to be an absolute reference in the world of triathlon.
Source: www.esciclismo.com