Orihuela hosts the Spanish Long Distance Triathlon Championship on Sunday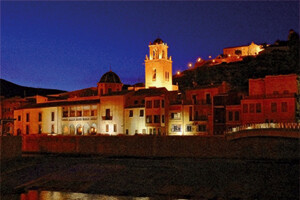 Orihuela is already preparing thoroughly to receive next weekend the more than 150 participants who will start the National Triathlon Championship "Viento del Pueblo", which will make the capital of Vega Baja the focus of attention at the national level of this sport.
The participants, of which a third are triathlon professionals and the rest amateurs, will arrive in the municipality next Saturday in what will be the day prior to the competition.
The established calendar reflects a cultural visit to the city during that day, in which training sessions, the delivery of numbers and a technical talk by experts to the athletes will also take place.
All this will be completed with an exhibition of sports equipment that can be visited in the Palacio del Agua.
On Sunday 6th, at six in the morning, buses will transfer the participants from their places of accommodation to the La Pedrera reservoir, where from eight in the morning the swimming sector will be held four kilometers away. . The subsequent bicycle tour will have an itinerary of 120 kilometers that will pass through different municipalities in the region such as Hurchillo, Bigastro, San Miguel de Salinas, Torremendo and Rebate. This sector will end at the Palacio del Agua, where the running segment will begin. A total of 30 kilometers divided into two circuits, one along the river bank and the other crossing the historic center of Orihuela, the participants will have to do to finish the test.
Professional athletes are expected to take approximately six hours to complete the entire course of the three sectors, while popular participants could take as long as ten hours.
The trophy delivery will take place around three in the afternoon at the Palacio del Agua and the rest of the prizes will be awarded at six in the afternoon.
Source: diarioinformacion.com