OriHuela new headquarters for the long distance Spain championship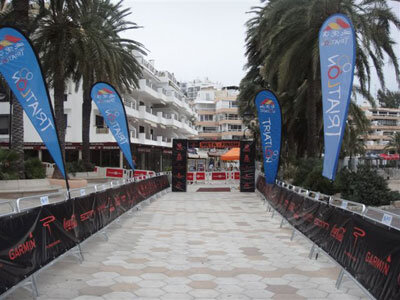 The Spanish triathlon federation confirms in a statement that OriHuela will be the new venue for the Spanish long distance triathlon championship. The date still to be confirmed could be November 5 or 6.
Below you can read the FETRI statement:
"It seems that Ximo's efforts to win the Championship are paying off. This is the email he sent us today:
The contacts maintained these days with the Department of Sports of the Orihuela City Council have come to fruition and although some technical aspects remain to be finished, I can inform you that we will be able to organize the 2.011 Spanish Long Distance Triathlon Championship in Orihuela in a few weeks. with the will that it does not cease to be celebrated, despite the difficulties that we face with this new challenge.
The celebration date that we are considering in the 1st option, and which is the most probable, is November 05-06, although we still need to close some issues at the local level to be able to confirm it. In any case, the second possible date is the immediately subsequent one. Despite the untimeliness of the date for the Spanish triathlon custom, our mild climate allows us to be optimistic regarding the expected weather.

In the project of our test, it is contemplated to carry out the swimming segment in the La Pedrera reservoir, T1 being located in Torremendo. The cycling circuit would run through secondary roads with slides, which we could describe as "fun" for the legs, 2 or 3 and a half turns, depending on the final location of T2, which could coincide with T1 or be located in the Orihuela urban area, for where the third segment will take place, mainly through the groves of the Segura river where the shepherd poet of our town gave birth to his first poems while they grazed his goats.
In any case, all the technical details will be finished in these coming weeks and in the shortest possible time."
We will keep you informed.