Another incident with the airlines, this time Carlos López breaks the table
On his return from Vitoria, his bicycle frame was broken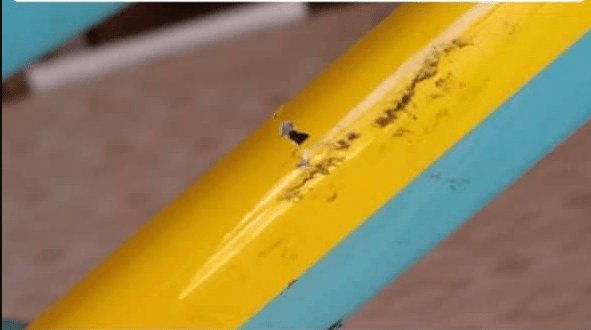 The triathlete balear Carlos López has competed this weekend in the IRONMAN Vitoria where he has achieved a great fifth position, all great since it was his return to the high competition after the accident and his operation, but once again it has happened again incident in the transport of the bicycle, breaking the picture and leaving the bicycle unusable.
Carlos, has tried to claim the company but has not succeeded.
In social networks he commented: "Vueling, after flying with you to Mallorca, I find the broken frame of my bicycle. There is no staff from the company and it is Iberia who should take over. As a few hours have passed since my arrival, they wash their hands and give me a phone that never answers. Very bad!!
From Triathlon News we wish you to solve the problem with the airline