OTSO title sponsor of Challenge Salou
From now on and for the next 3 years it will be called OTSO Challenge Salou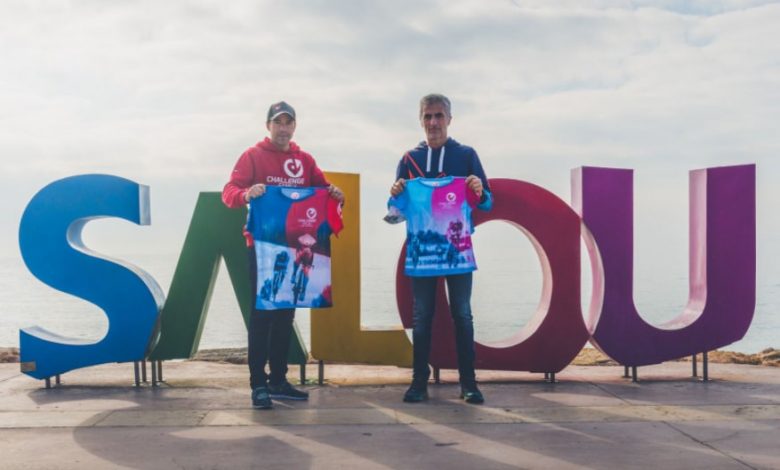 Challenge Salou has reached an agreement with the sports brand OTSO to become a Title Sponsor of the event.
The signing of the agreement was closed yesterday December 16 in the city of Salou.
During the signing, they have also presented the finishers t-shirts that the triathletes will receive in the next edition of the CHALLENGESALOU. High-quality t-shirts designed by the sports brand that athletes who cross the finish line of the event will receive as a gift on April 3, 2022.
Furthermore, the CEO of OTSO has revealed that they are developing an exclusive merchandising line for the CHALLENGESALOU that they will present shortly on their website and that we will also be able to see at the test expo.
Jordi Solé, CEO of OTSO, has assured «that for the brand it is a great satisfaction to be able to become the title sponsor of CHALLENGESALOU.
For two main reasons: because it is a test with an impeccable organization and very well valued by the triathletes who participate in it and because OTSO has more and more specific triathlon products and they cannot think of a better way to present them than by hand of CHALLENGESALOU.»
For his part, Juanan Fernández, Race Director of CHALLENGESALOU, has valued the agreement very positively, arguing that it is a sponsorship that gives value to the event and, above all, benefits the athletes.
More information on Official Site