Pablo Dapena will be on the Canadian Tour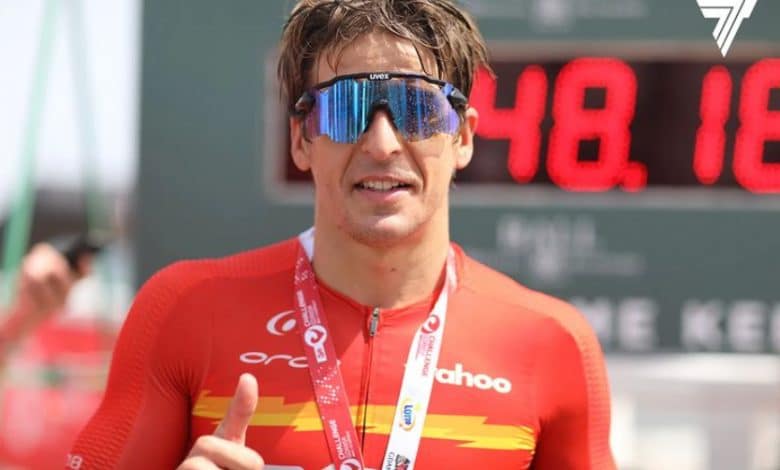 After yesterday's announcement female list where the Spanish Sara Perez has been elected, the PTO has made public the list of male professionals who will compete in the Canadian Open the first test of the PTO Tour.
The test will be held on July 24 in Edmonton (Canada) and the participants will fight for the million dollars in prizes and the extra points of points for the PTO that will give access to the Collins Cup.
As expected, there will be several of the best athletes in the world, such as Kristian Blummenfelt, Gustav Iden, Lionel Sanders, Patrick Lange, Rudy Bonberg o Sebastian Kienle among others.
In addition, the Spanish has been summoned Pablo Dapena, which this year has returned to the competition with a victory in the Challenge Gdansk and a third place in the European IRONMAN 70.3 this past weekend in Denmark.
This is the list of professionals summoned
Men
KRISTIAN BLUMMENFELT
Gustav Iden
LIONEL SANDERS
DANIEL BAEKKEGARD
Matt Hanson
PATRICK LANGE
MAGNUS ELBÆK DITLEV
JOE SKIPPER
JACKSON LAUNDRY
BEN KANUTE
SAM LAIDLOW
Rudy Von Berg
KRISTIAN HOGENHAUG
SAMUEL APPLETON
KYLE SMITH
JASON WEST
FREDERIC FUNK
DAVID MCNAMEE
Matt Trautman
SEBASTIAN KIENLE
BRADLEY WEISS
BART AERNOUTS
MIKI MOERCK TAAGHOLT
COLLIN CHARTIER
Thomas Steger
TIM VAN BERKEL
PABLO DAPENA GONZALEZ
Philip Azevedo
ANDREW STARYKOWICZ
Clement Mignon
ERIC LAGERSTROM