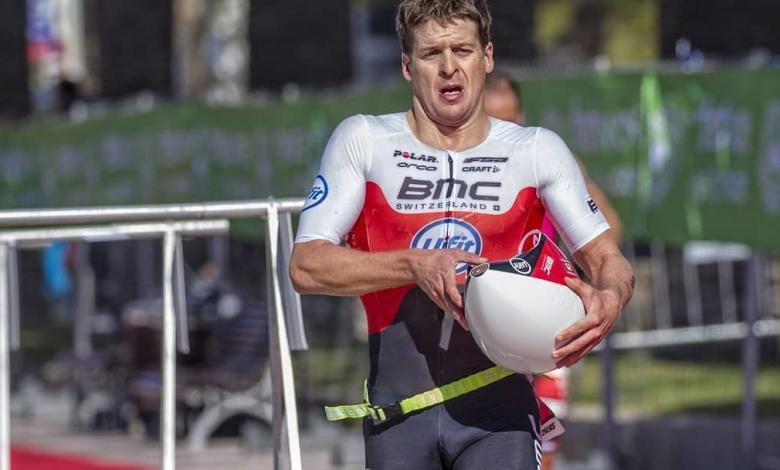 The Galician triathlete, Pablo Dapena is on the starting line of Challenge Daytona which will be held next December 15 in the famous NASCAR racing circuit,
Pablo, who has been injured for 2 weeks without being able to run due to an injury, does not know how his body will respond, although he still has some time for the test.
The Galician will try to run these days to see how the injury progresses.
In social networks, Pablo commented:
«A bit away from social networks these last days ...
After the good results of @ironmanargentina y @challengecapetowntri everything looked very beautiful to prepare @challengedaytona But it has not been that way.
A breakage of fibers in the left twin takes two weeks away from running training on foot and that added to the excellent weather conditions in Galicia cause my motivation is not precisely because of the clouds.
Luckily it seems that this week I can try to run and start to get sensations, even if they are minimal, to get to Daytona just enough.
Your goal the Bonus Challenge
Pablo will try to be there to fight for him Bonus Challenge Ranking, where he is currently in fifth position and will fight to raise positions.
If you finish second in the test you could finish in the second final position of the Ranking
Challenge Daytona, a spectacular test
Challenge Daytona is a test of middle distance, which takes place within the Speedway circuit, home to one of the most important NASCAR races in the world. Within the complex you can swim 1.900 meters in Lake Lloyd, one of the icons of the circuit.
In the cycling segment if he leaves the venue, but will return and take several laps in it to finally leave the bicycle and start the race on foot. This segment will take place in two laps around the circuit, undoubtedly one of the most spectacular foot races on the Challenge Family circuit.
The test will begin on Sunday 15 of December at 7: 30 local time
Further information: https://challenge-daytona.com/