Judith Corachán wins the Challenge Salou, Pablo Dapena second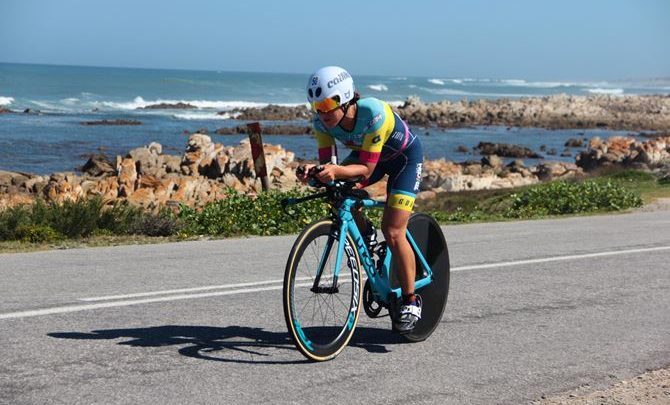 {wbamp-meta name = »image» url = »images / stories / news_08 / judith-corachan-win-challenge-salou-2018.JPG» width = »300" height = »150"}
Pablo Dapena with this second position gets his fourth consecutive podium after his victories in Mogan and Lisbon and the second place achieved in Rome
Today a new edition of the Challenge Salou with the participation of some of the best triathletes in the medium distance as Pablo Dapena, Emilio Aguayo (runner-up last year), Judith Corachán, Sara Loërh (winner last year) or María Pujol, who have also been Spanish Champions on some occasion.
The race began at 7: 35 in the morning with the 1.900 meters of swimming where Pablo Dapena was the fastest coming out of the water followed by Iñaki Baldellou to 16 seconds and Emilio Aguayo to 25.
Already in the first kilometers of the cycling sector, Pablo Dapena with a great rhythm was increasing his advantage to pass through the first control point with 1 minute ahead of Cameron Wurf, who came out tenth of the water and was recovering ground with respect to the head of race.
Little by little, the Australian came back to overtake Dapena and go through the second control with a 2-minute lead. Finally Wuth reached T2 in the lead with 7 minutes ahead of Pablo Dapena.
In the 21 km although Pablo Dapena was cutting distance he could not reach Cameron Wurf who got the victory with a 3 time: 45: 37, Pablo Dapena (3: 46: 56) was the second while George Goodwin (03: 49: 23) I occupy the third final position. Emilio Aguayo (03: 51: 22) was fourth.
Pablo Dapena with this second place gets his fourth consecutive podium after his victories in Mogan and Lisbon and the second place achieved in Rome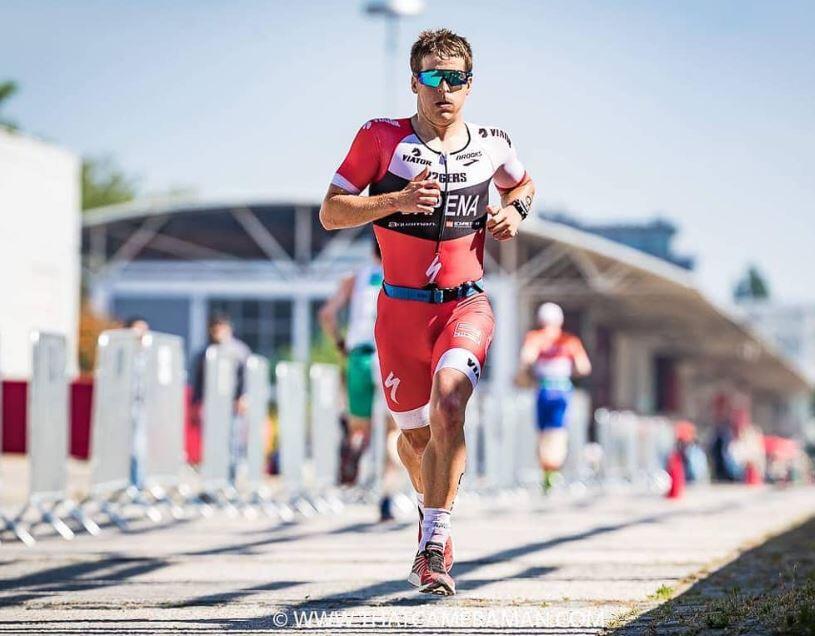 The test is underway soon more information
Male classification

| | | |
| --- | --- | --- |
| Pos | First Name | Official T. |
| 1 | CAMERON WURF | 03:45:37 |
| 2 | PABLO DAPENA GONZALEZ | 03:46:38 |
| 3 | GEORGE GOODWIN | 03:49:23 |
| 4 | EMILIO AGUAYO MUÑOZ | 03:51:22 |
Female test
In the female category, the first to get out of the water was Margie Santimaria followed 12 seconds behind by Judith Corachán and by María Pujol.
In the cycling segment Judith gradually increased her advantage to go through the first lap as leader with 1:20 advantage over Santimaria. Finally Corachán arrived alone at T2 with more than 4 minutes of advantage over Laura Sidall, Sara Loërh left the bike in fourth position.
On the foot race Judith Corachán kept the difference throughout the journey getting the victory in a time of 4: 12: 05. The second classified has been Laura Vidall (4: 16: 26) followed by Margeri Santimaria (4: 20: 48) occupying the third final position. Sara Loërh Last year's winner entered fourth position.
| | | |
| --- | --- | --- |
| Pos | First Name | Official T. |
| 1 | JUDITH CORACHAN | 04:12:05 |
| 2 | LAURA SIDDALL | 04:16:26 |
| 3 | MARGIE SANTIMARIA | 04:20:48 |
| 4 | SARA LOEHR MUÑOZ | 04:22:26 |
| 5 | SIMONA KRIVANKOVA | 04:23:53 |
Further information: http://www.challengesalou.com/
Photo: Corachan Mitchell / Dapena @thatcameraman