Triathlon News
Pablo Dapena second the IRONMAN 70.3 Switzerland and get the Slot for Nice
With this second place he gets the Slot for Nice, since the winner Andi Boecherer was already classified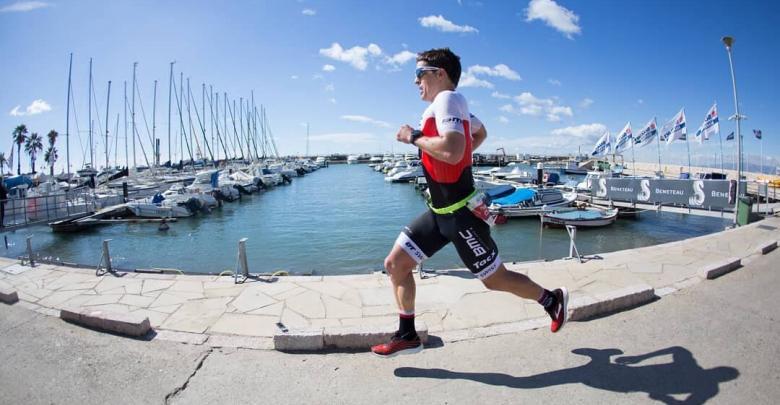 Today has been disputed in Switzerland, the test IRONMAN 70.3 Switzerland where Galician Pablo Dapena he has achieved the second position that is worth the pass for the World Championship of the specialty.
The race started at 8 in the morning with the 1.900 meters of swimming where the first to come out of the water was Pablo Dapena followed by 2 seconds by Nils Frommhold, Sven Riederer, Martin Bader and Maurice Witt.
In the cycling segment, a group was formed in the lead with the Germans Andi Boecherer, Nils Frommhold and the Swiss Adrian Haller and Manuel Kueng who were increasing their lead to go halfway in the lead with 1 minute advantage over Dapena and Riederer.
When arriving at the T2 Andi Boecherer arrived first with 17 second of advantage over Frommhold and with almost 3 minutes of advantage over a group with Dapena, Riederer, Haller.
From here a spectacular Pablo Dapena began to recover time from kilometer to kilometer to pass through the checkpoint at km 17 with only 38 seconds disadvantage over Andi Boecherer.
Finally Dapena could not reach him and the German Andi Boecherer took the victory with a tiemop of 3: 48: 30 .Pablo Dapena (3: 49: 29) came in second place to 59 seconds and Sven Riederer (3: 50: 57) he was third
As Andi Boecherer was already qualified for the IRONMAN 70.3 World Championship in the past IRONMAN 70.3 Pays d'Aix the place goes to the second classified, Pablo Dapena who joins the group of Spaniards who will be in Nice in September.
You can check the following linkQualified for the IRONMAN 70.3 World Championship 2019