Pablo Dapena, his odyssey at the Buenos Aires airport.
Dapena will end the season this Sunday, November 10 in the Cape Town Challenge.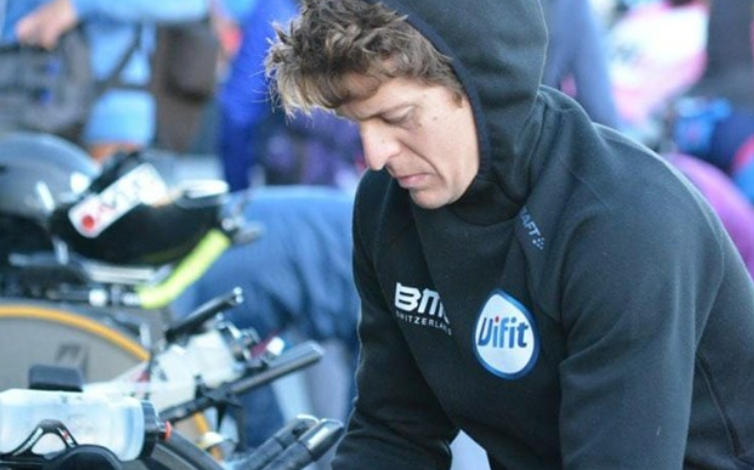 The Galician triathlete Pablo Dapena , which last weekend, got second place and the Slot for the IRONMAN World Championship 70.3 at IM 70.3 Buenos Aires, the season will end this Sunday, November 10 at the Cape Town Challenge.
But he has almost not been able to go after an odyssey at the Buenos Aires airport
Pablo has been trapped in Buenos Aires since when it was time to catch the flight to Cape Town, where this weekend he will compete in the Challenge, they asked him for the certificate of the Yellow Fever vaccine.
In his social networks, Pablo has commented on everything that happened. He is currently in Cape Town, after almost 48 hours of travel but an odyssey has passed to achieve it, although as indicated in the publication, his bicycle has not yet arrived.
"Sorry to all for not being very active these days in social networks but what does not happen to me at airports does not happen to anyone. After the happiness of having 2o in Buenos Aires I was looking forward to South Africa and very happy to see myself again competitive
My flight to Cape Town would be Buenos Aires - Sao Paulo - Johannesburg - Cape Town, but there it was ... it would be.
During check-in they tell me that I cannot fly if I do not present a card as I have been vaccinated with yellow fever ... That is, I had nothing.
Given this impossibility of flying I start looking at options at the counter to fly to Cape Town via Madrid, but my card was blocked (I still don't know why I only made a payment at one of the most famous pizzerias in Buenos Aires).
I do not wish anyone these moments of despair where you have nothing, no ticket or money. Fortunately I bought a ticket from @Iberia to Madrid online and the card worked
By plane to Madrid the next step was to search for Cape Town, and I found Madrid - Zurich - Cape Town
It was not easy, not easy because I did not know that the card was locked.
Many calls to the bank, many failures to catch the bills, much despair and wanting to return home and send everything to take ...
and in the end everything is fixed and here we are in Cape Town 4 years after debuting in my first World Series (not many more would come either) with more than 48h traveling while in South America, Europe and now Africa.
By the way the suitcases and the bike did not arrive to give a little more touch to the adventure.
Shower, recover lost sleep and start moving a little are the priorities to be on the starting line Sunday with guarantee"