Pablo Dapena third in the Challenge Prague
He has achieved his third podium in Challenge events this year.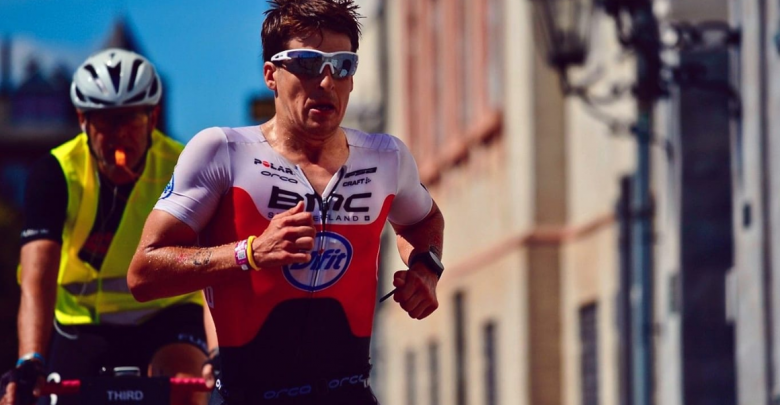 Today the Galician triathlete has returned to contest a Challenge test, this time in the capital of the Czech Republic, Prague with the Challenge Prague.
Pablo came to participate in this test to prove himself, since after a complicated week where he suffered a sprain and a bicycle fall he did not know what his performance would be.
The first to get out of the water was Pablo Dapena 3 seconds ahead of Dylan Mceice, David Thomas and Florian Angert.
In the 90 km of cycling, the German Florian Angert quickly took the lead and with a strong pace was distancing the rest of triathletes to go through the kilometer 59 with 1: 53 advantage over Mattia Ceccareli and Pieter Heemeryck. Another chasing group with Dapena, Weiss, Steger or David passed 3 minutes from the race head.
Finally Angert reached T2 with almost 4 minutes of advantage over Pieter Heemeryck and 5 over Thomas Steger. Pablo Dapena dropped 6th, less than 6 minutes from the head of the race.
In the passage through km 14, Florian was still leading, maintaining the advantage over Heemeryck in 3:39 while Dapena was already third at this point, less than a minute behind the Belgian.
Finally the victory has been for Florian Angert with a time of 3: 54: 49 followed by Pieter Heemeryck (3: 57: 36) and for Pablo Dapena (3: 59: 04) occupying the third final position .
Pablo has gotten el best part of the running race with a half marathon of 1: 16: 49, which means an average of 3: 38 min / km
A great season for Pablo Dapena
With this third place, add his third podium in Challenge tests, with a second place in Salou, Lisboa and now a third in Prague.
Pablo is doing a great season 2019, where he has won the title of sub world champion LD in Pontevedra, behind Javier Gómez Noya, he has been third in the IRONMAN 70.3 European Championship, where Javier Gómez Noya was runner-up and has qualified for the IRONMAN World Championship 70.3 in Nice in the IRONMAN 70.3 Switzerland where was second