Participants from 11 countries face their first duathlon in La Club La Santa Virtual Series 2
The test, which keeps the registration period open until this Sunday, will be held next week, between days 14 and 19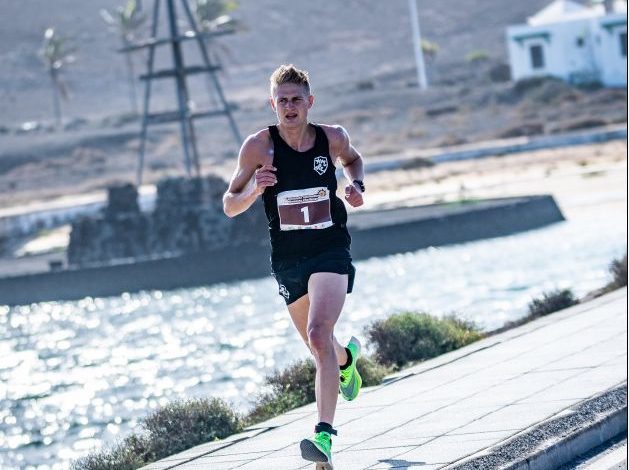 The proof, first virtual duathlon Held in the Canary Islands, it has already registered from 11 countries, many of which will face their first duathlon: 5 kilometers of race, 20 of cycling and 2,5 of race.
5 kilometers of race, 20 of cycling and 2,5 of running.
The competition, organized by Club La Santa, a complex located in Lanzarote and a reference in the sports and hotel sector, will be held next week, between the 14th and 19th, both included.
The registration period remains open until this coming Sunday at 23:59 p.m. on the Club La Santa website (https://www.clublasanta.com/virtualseries2). 30% of the proceeds will go to UNICEF.
Registered from eleven countries
Belgium, Brazil, Denmark, Spain, France, England, Germany, Ireland, Mexico, the Netherlands and the United States. Among them is the Danish Kasper Laumann, five times champion of the 'International Running Challenge', another of the tests organized by Club La Santa.
«In this second test we have added another sport because we don't like to focus on just one; We are Club La Santa and we have many options, "said Fabio Cabrera, race director, at a virtual press conference held this week with different members.
August and October the following appointments
Cabrera is already finalizing the organization of the following Virtual Series, 3 and 4, with different modalities and planned, in principle, for August and October, respectively.
Among those registered who participated in the press conference was Laumann, who highlighted the format of the Virtual Series. "One of the good things about this test is that you can face it as a competition or as fun," said the Dane, who added that "competing with so many people from so many parts of the world is fantastic."
The participants in the test, backed by Turismo Lanzarote and Lanzarote European Sports Destination, may complete the three distances on the same day or separately, indoors or outdoors, provided that the authorities of each country allow it.
All segments must be done within the dates set for the competition. At the end of each test, runners must upload a screenshot of the device they use with the distance, time and date to their participant profile.
The distances for participants between 16 and 17 years old will be: 2 kilometers of race, 10 of cycling and 1 of race. For children under 16 years of age the distance is free.
More information: (https://www.clublasanta.com/virtualseries2