Triathlon News
Patrick Lange runs the 5 km of a sprint triathlon in 15: 37
He has finished in the 25ª position of the German Sprint Triathlon Championship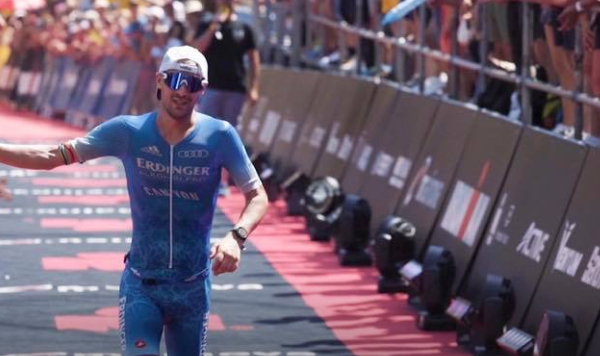 Today the double world champion Patrick Lange, has participated in your country in the German Sprint Triathlon Championship at Die finals Berlin 2019 where he finished in 25th position.
The South African Richard Murray he won the race with a time of 54:47 followed by the Portuguese Joao Silva y Valentin Wernz in a tight sprint.
Wernz was the first German with a time of 54:55 followed by Jonas Schomburg to 3 seconds and by Maximilian Schwetz to 15 occupying the third final position in the German championship.
The distance in which he competed today in the German Bundesliga has been 750 meters of swimming, 21,6 kilometers by bicycle and 5 kilometers running where he finished in 25th position with a 56 time: 18 completing the 5 km of running race in a time of 15: 37 , which means an average of 3: 07 min / km
Lange was still happy. «I am absolutely satisfied and I have shown that I can follow my old days quite wellLange said at the end of the test.
Lange had already said before the start at Wannsee that a victory «was not realistic" The German gave these competitions a «important role in my sports development»And was excited after the test this Sunday:«It was a lot of fun to compete in this distance again".
Lange's Goal, the IRONMAN and IRONMAN 70.3 "doublet"
The 32-year-old German triathlete, whose main objective this year is to make the "double" with the IRONMAN and IRONMAN 70.3 World Championships, has participated in this test as a training session.