Patrick Lange, twice IRONMAN World Champion will be in the Challenge Salou
The test will be held on March 29 and will have two distances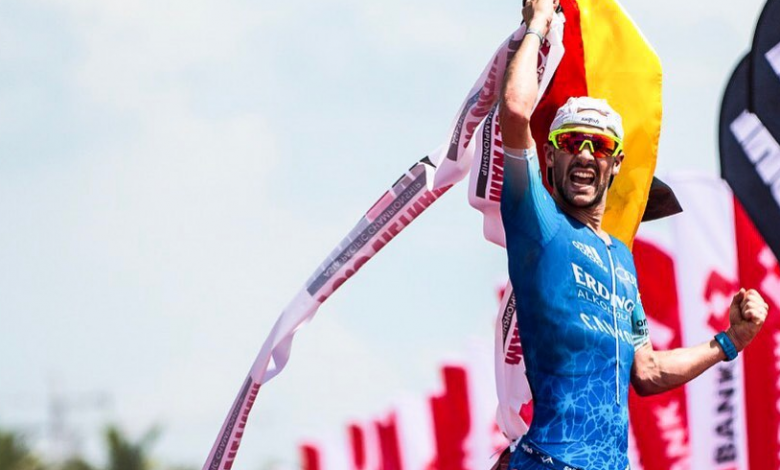 A new star joins the exit list of the Challenge SalouWithit would be german Patrick Lange, winner in Hawaii in 2017 and 2018.
The test will be held on March 29, 2020 and will have two distances in which to participate, the traditional Half (1,9-90-21) and the Short distance (1,9-60-11).
In addition, it will feature the relay test, the Breakfast Run and the Junior Challenge, as in all franchise tests.
It will be the kick-off of the MD in Europe of Challenge Family
Salou will be the second medium distance test in our country (Check our calendar) and will be the first headquarters in Spain and will open the Challenge 2020 franchise competitions in Europe.
In 2019 Challenge Family has had 41 races in 21 countries and more than 75.000 participants.
A great level for this edition
This competition is used by many high level triathletes to start the season.
Today the organization has published that the double IRONMAN World Champion, Patrick Lange, will be on the starting line.
In addition it has also confirmed that it will be Judith Corachán, winner of last year. Other confirmed Spaniards are Pablo Dapena, Emilio Aguayo y Albert Moreno
It also highlights the presence of Pieter Heemeryck , last year's winnerthe David McNamee that will be other athletes to consider for victory.
In the female category they stand out Daniela Bleymehl, second in 2019, Alexandra Tondeur, Fenella Landridge O Anna tomica among others.
It is a test to which many international triathletes will surely participate, as usual, since they will be used to start the season.
First qualifying test for The Championship
In addition, Challenge Salou It will be the first test in Europe qualifying and that will deliver SLOTS for the World Championship in Samorín (Slovakia) after that of Wanaka (New Zealand) to be held in February.
Know the circuits
In this last article, we reviewed the test circuits, where you can find them in the Strava network, as well as the Track of each segment.
If you are looking for a career to debut in 2020, Challenge Salou is a great option.
25.000 € in prizes
The test distributes among the first classified € 25.000 in prizes, in addition to giving points for the Bonus Challenge, which makes this test one that professionals like best to start the season.
Learn More http://challenge-salou.com/