Patrick Lange runs the IRONMAN Israel marathon in 2:30:32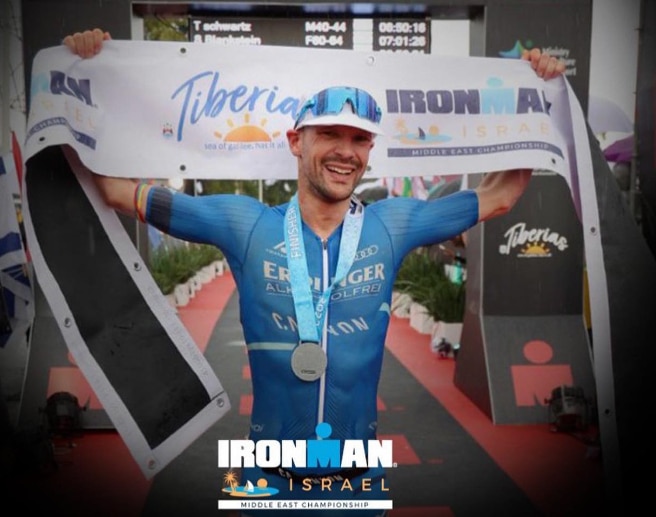 The German triathlete Patrick Lange, double IRONMAN world champion, has won today in the first edition of the IRONMAN Israel with a time of 7: 42: 00.
A great mark achieved to a large extent by his marathon where he has achieved a chrono of 2:30:32, a time that is arguably the fastest to date.
It's important to know that the routes in the IRONMAN Ironman tests are not usually approved, so they are not always the correct distance.
However, as can be seen on Strava, today's route seems to be very close to 42,2 km, 41,859037 km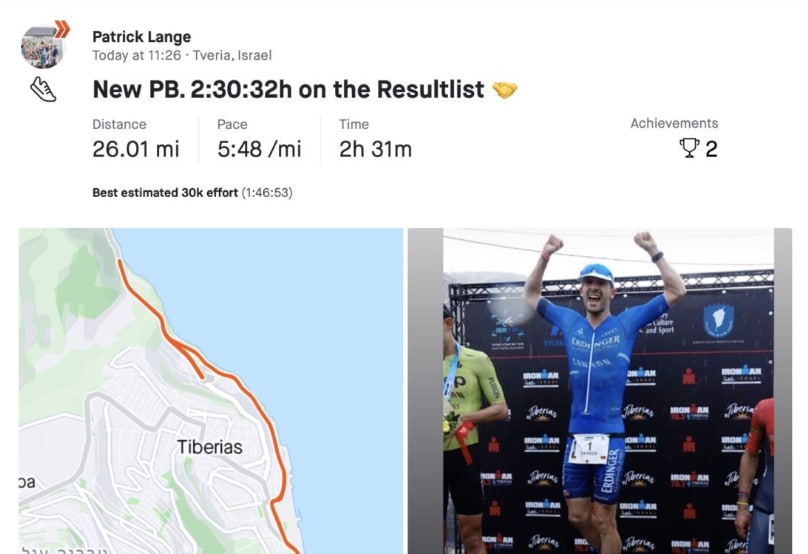 Whether or not the distance is approved, what is clear is that it has been a great race, probably the fastest ever recorded in an IRONMAN.
The previous mark was held by Matt Hanson who ran the 42 km in 2:34:39 when he won the Texas Ironman in 2018.
Check the following link IRONMAN Israel 2022 results