Patrik Nilsson IRONMAN European Champion
Has traced more than 8 minutes in the race on foot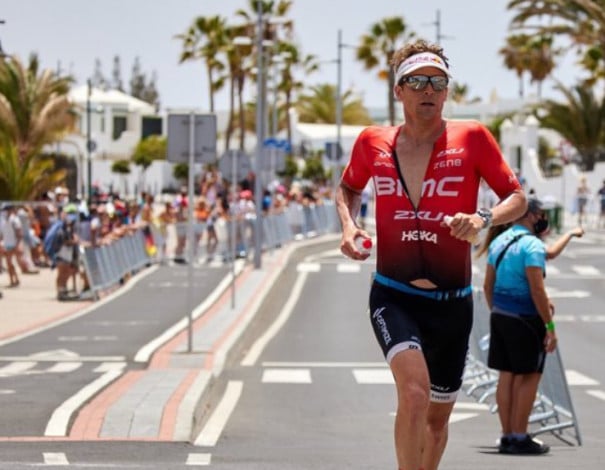 After the competition held yesterday at IRONMAN Findland where Laura Philipp was proclaimed Europ Championa, it was the men's turn at IRONMAN Frankfurt.
The test started with a good level but with the marked absence of the Germans Jan Frodeno, Patrick Lange, Sebastian Kienle or Kristian Blummenflet that when invited to IRONMAN Kona decided not to participate in the test.
The competition that started at 6:30 in the morning has been exciting especially in the running segment, where Patrik Nilsson has come back 8 minutes to get victory in the test
It has done so with a time of 7:59:21 followed by Kristian Hogenhaug (8: 00: 18) and for David McNamee (8: 02: 29) in third position.
Classification
| | | | |
| --- | --- | --- | --- |
| Post | Athlete | Time | Difference |
| 1 | Patrik Nilsson | 07:59:21 | — |
| 2 | Kristian Hogenhaug | 08:00:18 | + 00: 56.87 |
| 3 | David McNamee | 08:02:29 | + 03: 07.62 |
| 4 | Pieter Heemeryck | 08:07:11 | + 07: 50.52 |
| 5 | Franz Loeschke | 08:07:32 | + 08: 10.94 |
| 6 | Maurice Clavel | 08:09:41 | + 10: 20.50 |
| 7 | Paul Schuster | 08:11:23 | + 12: 01.95 |
| 8 | Milosz Sowinski | 08:17:52 | + 18: 30.61 |
| 9 | Ivan Tutukin | 08:20:04 | + 20: 43.50 |
| 10 | Dylan magnien | 08:23:45 | + 24: 24.04 |