Paula Findlay reaffirms her leadership in Madrid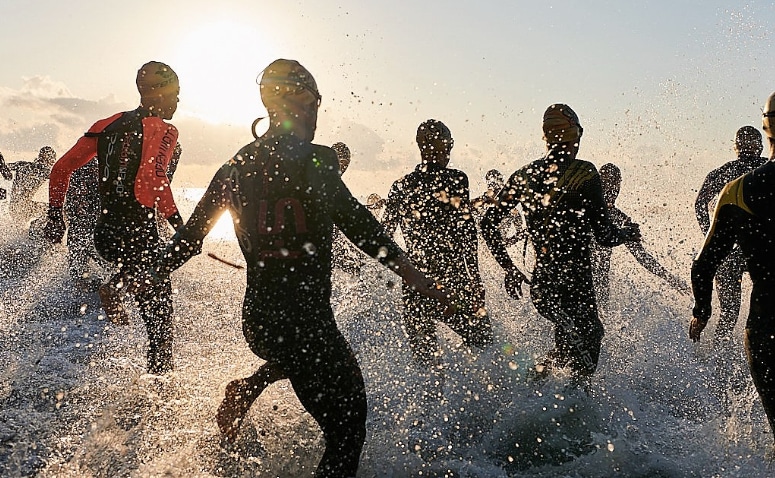 As the finishing touch to a weekend full of Triathlon events, today Sunday at 14.30 pm the women's event of the Dextro-Energy Triathlon World Series was held.
The Spanish triathletes summoned in the Women's Elite category have been Ainhoa ​​Murúa, Zuriñe Rodríguez and Marina Damlaimcourt.
Laura Bennett and Andrea Herwitt were the first to get out of the water to reach the first transition, the first Spanish Ainhoa ​​Murúa just 10 seconds from the lead.
Just after the first transition to start the cycling segment, a first group was formed led by Laura Bennett, Andrea Hewitt, Helen Jenkins, Paula Findlay and Ainhoa ​​Murúa. Zuriñe had technical problems on the bike, but despite everything, he managed to come back and place himself in the third group together with Marina.
In both transitions, Ainhoa ​​Murúa was sanctioned, having to stop in the penalty box, a total of 30 seconds, which would have given her the position of "top 10 in the test". Finally managed to enter 14th position, Zuriñe Rodríguez 32nd and Marina Damlaimcourt 44th.
Once again, the first place on the podium went to Canadian Paula Findlay, who maintains her lead in the World Series, followed by Helen Jenkins and Emmie Charayron.
Ainhoa ​​Murua, upon arrival at the finish line, commented to us "I left with doubts at the beginning of the test, but I have found strength, and despite having to stop for 30 seconds in the penalty box, what I have left are the good feelings that I have. had in career. My goal, of course, to reach the Olympic games "
10 TOP OF THE TEST:
| | | | | |
| --- | --- | --- | --- | --- |
| 1 | Findlay | Paula | CAN | 02:03:46 |
| 2 | Jenkins | Helen | GBR | 02:03:49 |
| 3 | Charayron | Emmie | FRA | 02:03:58 |
| 4 | Hewitt | Andrea | NZL | 02:04:00 |
| 5 | Riveros Diaz | Barbara | WHO WE | 02:04:43 |
| 6 | McIlroy | Kate | NZL | 02:04:57 |
| 7 | Groff | Sarah | USA | 02:05:28 |
| 8 | Bennett | Laura | USA | 02:05:33 |
| 9 | Bazlen | Svenja | GER | 02:05:35 |
| 10 | Klamer | Rachel | NED | 02:05:58 |
Source: Fetri