Paula Findlay and her spectacular start to the season in Sydney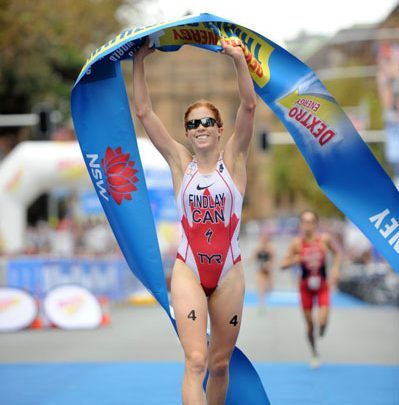 At the start of 201, it was ridiculous to think that Paula Findlay would end the season without a place on the World Championship podium. After the triple gold, this was the obligatory question: can someone stop Findlay? And something happened, it was an injury that interrupted her unstoppable march towards the title of World Champion.
At Sydney, the opening event of the 2011 season, all eyes were on Australian Emmas, Emma Moffatt and Emma Snowsill. But finally it was Findlay who took advantage of the occasion and sprinted ahead of Barbara Riveros Diaz and was awarded the opening gold.
Eight weeks later, the series headed to Madrid, and many hoped that the anomalies in Sydney would normalize and that Moffatt and Snowsill would regain their usual podium positions. However, Findlay gifted us with what would be his best and most comprehensive performance to date.
In Madrid, Paula left the water in fifth place, four seconds from the first, and then she pedaled among the leaders throughout the tough cycling circuit, where she even placed herself in front of the peloton on several occasions. In the pedestrian stage, the athlete took the lead. Helen Jenkins was the only one who was with her the longest but could not keep up the pace imposed by the Canadian athlete, who accelerated in the final meters and crossed the finish line in the first place.
"Madrid was my best race of the year," Findlay said in Beijing, reflecting on his season. "I swam beautifully, I felt fabulous on the bike and I ran with my soul, it was the best of my season so far. It leaves me with fond memories and it is now my favorite race, my favorite circuit. "
And Findlay addressed Kitzbuehel as the new star of triathlon. For the youthful humility that characterizes her, and for demonstrating that she has the ability to compete in the major leagues, all eyes are now on her.
Source: ITU