Specific guidelines for long distance triathlon training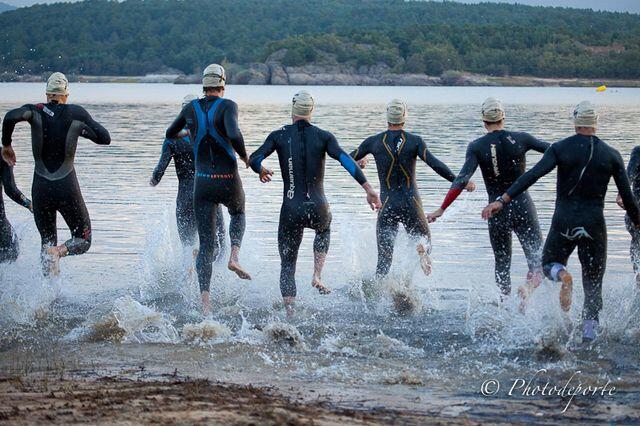 On November 19, the European University of Madrid (UEM) will host the III National Endurance Sports Symposium. Among the contents covered, we can learn from professionals specialized in endurance sports, what are the specific guidelines for Long Distance Triathlon training.
During this day, very interesting topics applicable to the training day-day will be discussed, starting with how we can make a basis for the nutritional strategies to prepare for long-distance triathlons, a fundamental aspect in the preparation of any athlete, but even more so in long-duration events where one of the performance factors is the replacement of energy sources both in training and in competition. This talk will be given by the nutritionist José Miguel Martínez Sanz, who works with the technification triathletes of the Valencian Community.
Another fundamental leg of the training table is the mental capacity to be able to do it, and this issue of psychological preparation is too easily overlooked in the day-to-day training, it is very necessary not only for the elite athlete, but to face each day of training in those who sport is their passion. It will be given by Mr. David Llopis.
Getting closer to the concept of quantify the trainingYago Alcalde and Dr. Jonathan Esteven will speak to us, where they will give us practical tools to evaluate the training load in cycling and triathlon.
And finally we have the great contribution of Alberto García Bataller and his experience in the training in the periods that an athlete comes out of an injury, a somewhat forgotten aspect that we only deal with in books without seeing the practical aspects that we must take into account
Highlight in this Symposium the presence of Roberto Cejuela, Doctor in Physical Activity and Sports Sciences, with the thesis "Analysis of Performance Factors in Olympic Triathlon". According to statements made to Triathlon News "The coach is and must be a scientist, because in the end he experiences every day with his athletes, whether he is aware of it or not, when he orders a training session, he does not know exactly how this exercise will modify the internal constants of the athlete who performs them. We only know this from scientific studies that have shown different effects of different types of training in different athletes, but we don't know exactly if that example will have the same effect in our specific case. Therefore, a coach must always be at the forefront of scientific knowledgeAlthough you do not have to do experiments or research according to university canons, you do have to be a little explorer in your own training habitat to discover every day the effect of different training loads. "Renewed or die" that should be the motto of a coach. "
In short, we believe that the objective should be to spend a day in which we transmit knowledge among all of us, and that it will close with a round table where it will be possible to interact with all the speakers and attendees"
For more information about the Symposium and Registration, download the following link the pdf or you can consult this address: http://www.trimadrid.com/component/content/article/46-triatlon/736-iii-simposio-nacional-para-deportes-de-resistencia.html