Pavel Andreev and Sandra Mairhofer win the Asiago Triathlon World Cup
It was the first World triathlon competition of the year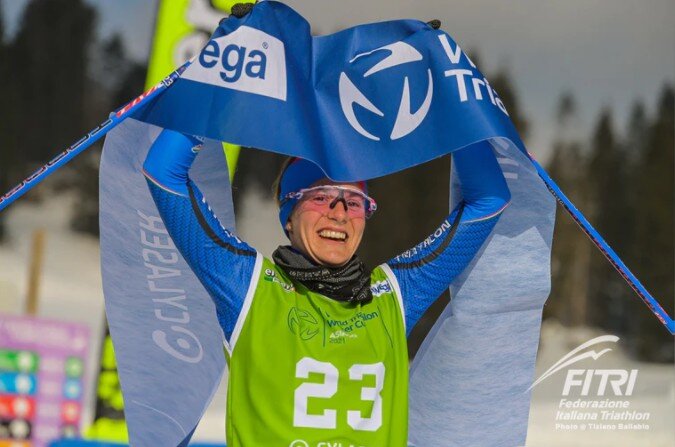 Today, the first World Triathlon event of the year was held in Asiago (Italy) with the Winter Triathlon World Cup.
The victory in the men's event has been for the Russian Pavel Andreev followed by german Sebastian neef and for the italian Frank Pesavento.
In the female category, the victory has been for the Italian Sandra Mairhofer followed by the Austrian Roman Slavinecy for the romanian Maria Luisa Rasina third.
The test has been contested on 7,2 km of running, 12 km of MTB and 10 km of cross-country skiing.
Only 19 participants from 6 countries competed in the 2 categories.
Classification

You can check in the following link the full classifications