Pello Osoro operated on the knee
He suffered an accident when he was training with the bike on the snow and has had to be operated on the meniscus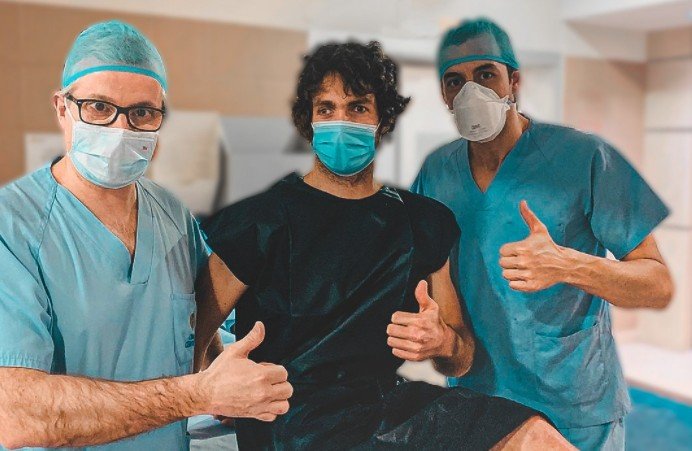 The Basque triathlete, Pello Osoro, suffered an accident last week when he was training with the bike on the snow, which finally takes him away from competitions for some time.
In the accident, where his leg got stuck in the snow, his meniscus was torn and he had to undergo surgery.
This operation will leave you away from competitions for a few months.
Pello has published on his social networks:
"20/01/2021 fresh out of the operating room. As always, me lying lazy and these people working. Long months ahead for me but my best version will return.
It was meniscus before everyone asked what I had. "
Meniscus operation ✔️
A long, hard few months. I will come back strong.
Thank you very much for the 10 deal !! pic.twitter.com/X5su7pD47B

- pello osoro (@pelloosoro) -
The accident occurred when he entered an area with a lot of snow with his bike and when he put his foot on it, he had the bad luck that it was a soft area and he fell practically to the hip, leaving his leg stuck suffering a lot of pain.
They helped him down to the road where they called a relative to later take him to the hospital
From Triathlon News we wish you a speedy recovery.