Peñota Dental Alusigma wins the Spanish Cup of Medium and Long Distance Triathlon 2023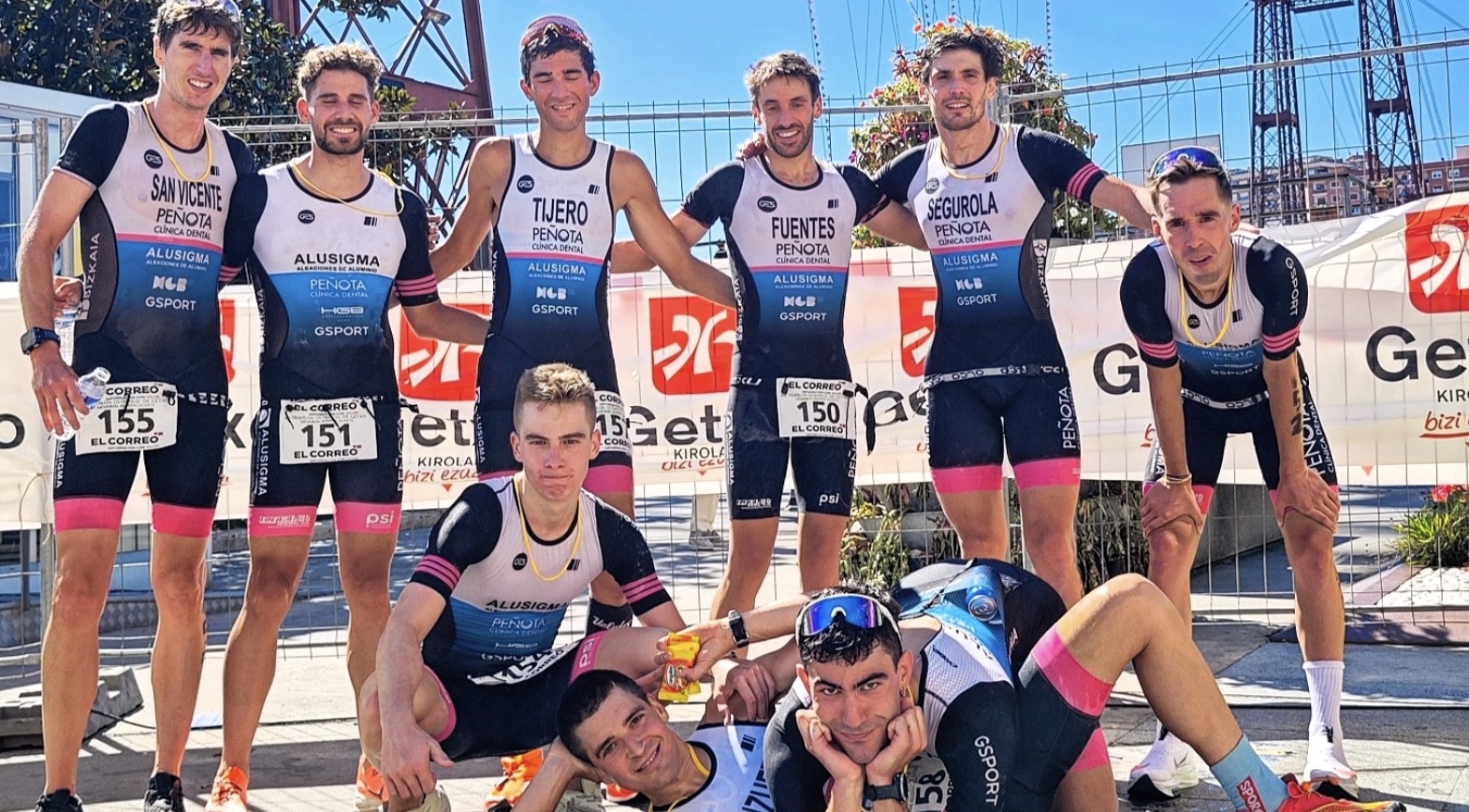 The team Penota Dental Alusigma has been proclaimed winner of the prestigious Spanish Cup for Medium and Long Distance Triathlon 2023.
The competition, which culminated in an exciting series of events with the Bilbao Triathlon, Challenge Paguera Mallorca and Ibiza Half Triathlon, saw the Portugalete team stand out brilliantly in both the men's and women's categories.
Male category
In the men's category, the team accumulated an impressive total of 600 points, highlighted with victories in the Spanish Middle Distance Championship in Salamanca and the Challenge Paguera Mallorca.
In addition, they achieved second place in the Spanish Long Distance Triathlon Championship, starting the competition with strong momentum.
Nearby competitors, ANB Triathlon, followed closely, securing second position by just two points, while the Zaragoza team from Stadium Casablanca Mapei completed the men's podium.
Men's 5 Top
| Position | Team |
| --- | --- |
| 1 | Penota Dental Alusigma |
| 2 | ANB Triathlon |
| 3 | Stadium Casablanca Mapei |
| 4 | Saltoki Trikideak |
| 5 | Rias Baixas Triathlon |
Female category
In the women's category, the athletes of the Peñota Dental Portugalete They also demonstrated their superiority, achieving maximum points with convincing victories in Salamanca, Bilbao and Mallorca.
This edition of the Spanish Cup has been notable for its wide participation, with a total of 120 clubs from all over Spain competing in the events.
Top 5 female
| Position | Team |
| --- | --- |
| 1 | Penota Dental Alusigma |
| 2 | CDE Kálamos |
| 3 | AD Ibiza Half Triathlon |
| 4 | CDT Resistance T3 |
| 5 | Rias Baixas Triathlon |