Polar and Zurich Livewell team up to promote healthy living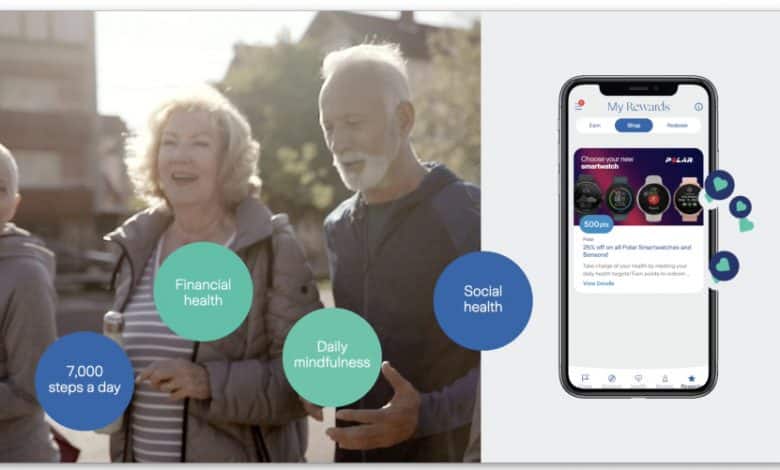 Polar Electro, a world leader in sports technology and heart rate measurement, joins forces with LiveWell by Zurich (LiveWell), a provider of health and wellness services, to offer users of both companies an excellent opportunity to support them in their journey towards a healthy life.
This collaboration is initially launched in six countries (Spain, Portugal, Italy, England, Ireland and Brazil) and in the coming months it will be extended to other countries where Polar and Livewell are present.
Polar is known for its leadership position in the wearable technology market, providing a wide range of products and services that help people achieve their fitness, health and wellness goals.
LiveWell is an innovative digital platform, created by Zurich Insurance Group in 2020, with a holistic approach and based on four fundamental pillars of physical, mental, social and financial health.
Together, both brands aim to help their communities take control of their health and overall wellness.
LiveWell users can engage with health activities and set goals for themselves and based on their achievements earn reward points that can be redeemed for prizes, such as the purchase of discounted Polar products.
By marking a health goal, LiveWell users also have the opportunity to download their Polar training data directly to the app.
Furthermore, LiveWell users receive personalized training, activity and nightly sleep guidance through their Polar devices and the App.
Polar Flow, as well as access to inspirational and educational content. All this information helps them in their day to day with their training, their health and their general well-being.
Polar users now also have access to all the functionalities of the LiveWell app and receive guides and advice for a healthier life, providing them with the necessary tools to improve their general well-being.
The app offers inspiration to create long-term healthy habits with innovative health and fitness programs that help users better understand their health and well-being.
In addition, as a result of this collaboration, activities have been planned including individual and group challenges with the aim of adding extra fun to their daily well-being, as well as interaction and competitiveness among users.
Manu Lafora, Managing Director Southern Europe, comments "This is a very exciting collaboration that offers Polar and LiveWell users even more support to help them reach and exceed their fitness and wellness goals. Use the devices
Polar together with the LiveWell application is a value bet that allows the user to benefit from the best of each brand. Both companies share the same values ​​and have a common goal: to promote physical activity and the general well-being of people."
"VLiving a healthy life should be easy, but sometimes life gets complicated and knowing where to start can be the first hurdle to overcome," says Stephanie Lloyd, CEO of LiveWell by Zurich.
"Collaborating with Polar allows us to offer our customers the combination of our services, the best of each world.
By bringing together Polar products and the LiveWell app, we want to make it as easy as possible for our customers to improve their health."