Pontevedra will host the 2013 Spain Championship and the 2014 World Championship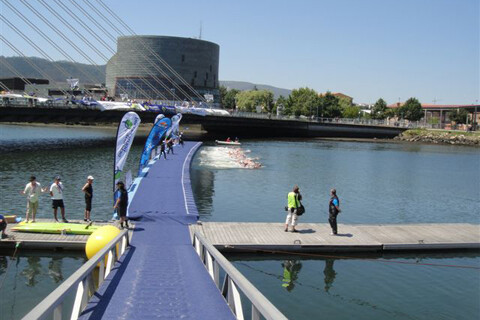 The city of Pontevedra has become the venue for the Spanish Duathlon Championship next year, as well as the 2014 World Championship scenario, as confirmed by the Spanish Triathlon Federation (FETRI).
It was its president José Hidalgo who announced the news together with the mayor of Pontevedra, Miguel Anxo Fernández Lores, and the Galician Triathlon Federation, who signed an agreement to hold said championships.
For José Hidalgo, the agreement reaffirms Pontevedra's commitment to Spanish sport, while guaranteeing the organization in Spain of an event of this magnitude.
"The celebration of the Duathlon World Championship is endorsed by the good management of Pontevedra in other similar events, and allows us to maintain the option of celebrating it in Spain", said the president, satisfied because next September it will also be held in Pontevedra the national triathlon
EFE