Pontevedra, the rematch of Gómez Noya?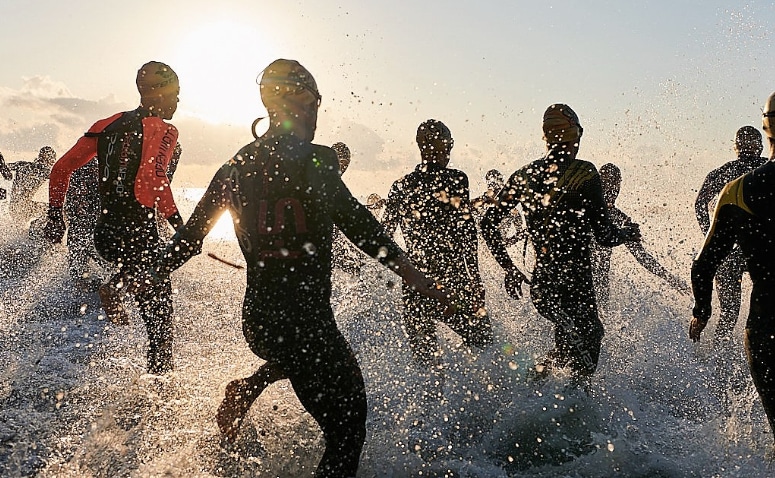 The brothers Alistair and Jonathan Brownlee, the Russians Dmitry Polyansky and Alexander Brukhankov and the Galician Javi Gómez Noya are some of the triathletes who have already confirmed their presence in the 2011 European Championship, which will be held in Pontevedra between the next 24 and 26 days .
The Brownlees come from showing off in the World Championship event held last weekend at the Casa de Campo in Madrid, in which they occupied the first two places, just ahead of Gómez Noya, who will seek revenge and revalidate the same time the continental title.
The presence of the current European champion, the Swiss Nicola Spirig, in the women's event is also guaranteed.
The presentation ceremony was attended yesterday by the president of the Galician Triathlon Federation, Francisco Villanueva; the general director for Sports of the Xunta, José Ramón Lete; the mayor of Pontevedra, Miguel Anxo Fernández Lores; and the vice president of the Provincial Council, Teresa Pedrosa.
The competitions will begin on the 24th with the Spanish University Championship and will end on Sunday with the relay events. The big day will be on Saturday the 25th, with the celebration of the elite and paratriathlon races, valid for the European Championship.
The president of the Galician Federation stressed that Galicia is the community that contributes the most athletes to this event, which shows, in his opinion, that 'both the coaches and the athletes are doing things well'. For his part, José Ramón Lete pointed out that Galicia and Pontevedra 'deserve this award'.