Pontevedra takes over from Abu Dhabi for the 2023 Grand Final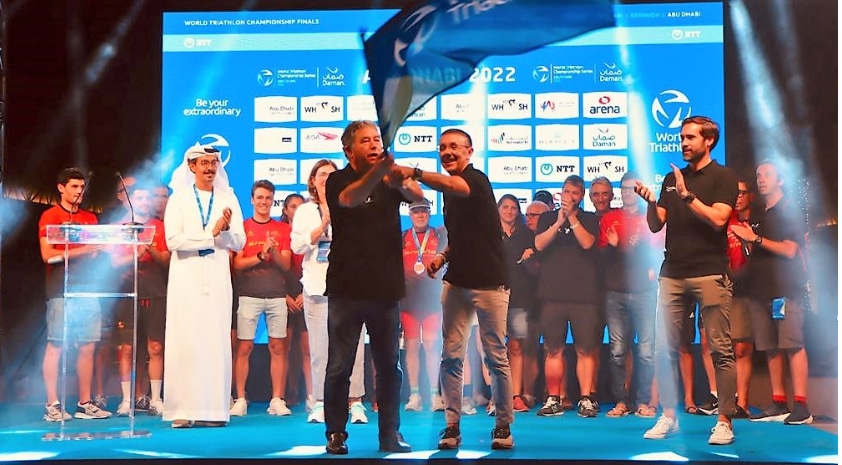 José Hidalgo, president of the Spanish Triathlon Federation, Miguel Anxo Fernández Lores, mayor of Pontevedra, were in charge of customizing the flag transfer between the Organizing Committee of the Abu Dhabi Grand Final 2022 to the organizing committee of the Grand Final of 2023 that will be held in Pontevedra.
After the World Triathlon Congress concluded, and as a climax to the evening, the expedition of the Spanish Triathlon Federation together with that of the Pontevedra City Council took the stage to carry out the relay of the venue that will host the Grand Final of the World Championship Triathlon for the coming season.
Age group and Elite athletes who were still in Abu Dhabi after the competitions joined the act to symbolize the union of all classes before the big event in 2023.
The appointment marked in red will be the weekend of September 22 to 24, a weekend in which Spain will be the epicenter of the World Triathlon, and in which Elite, Under 23, Paratriathletes and Age Group athletes will compete. Start the count down!