Plan A and Plan B: The "possible" objectives of Miquel Blanchart, triatelta Skechers, "post-confinement"
It is planned to return to the competition in December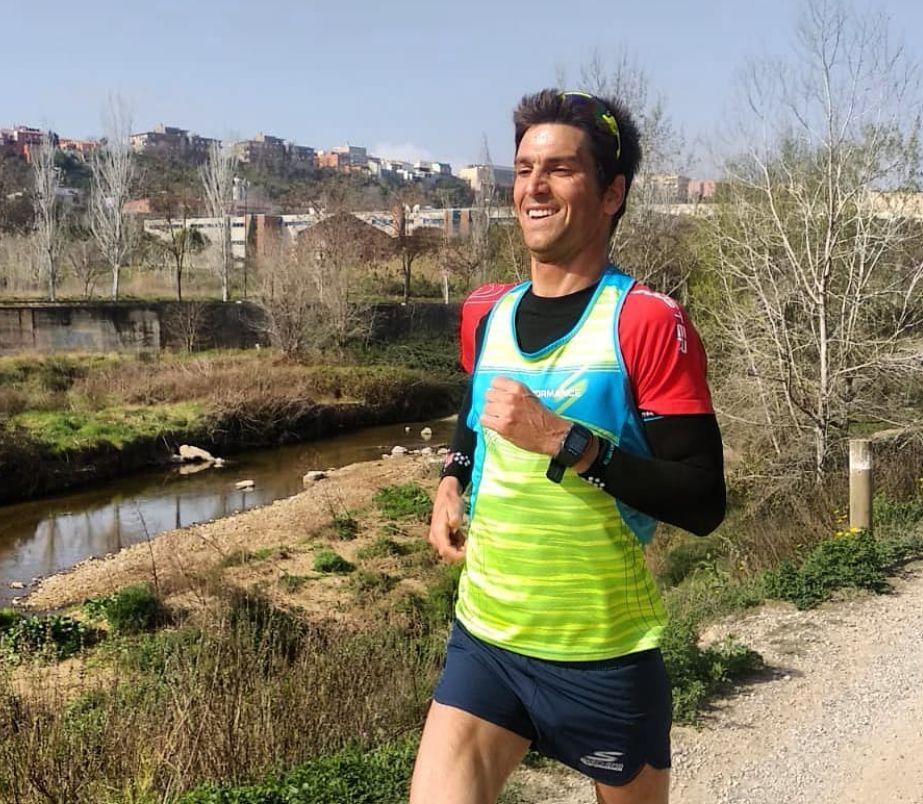 We spoke with one of the best long distance triathletes in Spain to tell us about his experience in confinement.
Miquel Blancharttriathlete Skechers, is one of our fastest triathletes in IRONMAN distance marathon, in addition to being highly appreciated and loved by the public and the media of this sport.
Among his most notorious results highlight his qualifying for Kona in 2015 and last year you got the second best time in the running race of IRONMAN from Lanzarote where he finished sixth.
In 2018 we also saw him as one of the most spectacular comebacks of the test stopping the chrono in a 2 time: 45: 35 staying just over 1 minute from the test record.
Now that he's back to the new normal, we've chatted with him to know in first person how their confinement has been, as you have stated, your objectives, etc.
In addition, We have asked him for some good advice to return to training After so much time. Miquel has been a coach for many years and will soon do a Campus in Lanzarote.
Confinement has been lived by him like everyone in various phases, where he has published his social media the reflections that I was experiencing in this new day to day.
How have you managed not to lose your form and running technique?
At the beginning what I did is start with a very strict and pre-established routine, so I dedicated part of my time to training and the rest of the time dedicated to my family.
I have a 4 year old boy and now I will have a little girl in August, so it was time to be with the family at home.
Your workouts
I structured the day in 2 different sessions, a session by Indoor cycling morning. I couldn't do anything else since I don't have a swimming pool, a treadmill, or force machines, etc.
This session ranged from 50 ′ until 3:30 which has been the most I've trained on the roller.
Everything has always been agreed with the instructions from my coach Carles Tur, since it was obviously a rethink of the season.
The goal that we consider in this period of confinement was to keep the shape, so the structure of each week's microcycle was always more or less the same.
On Monday towards a series on aerobic threshold with rhythms of 70% without exceeding it.
In the middle of the week, we already included strength work with series of 2 to 10 ′, with low cadences, and movement watts in mixed zone (close to the anaerobic threshold)
We also introduced some 2-4 minute aerobic power training with higher intensity (90-95% of maximum aerobic power, taken out in a previous FTP test)
The long training we normally did on SaturdayOr, of course, training on roller is not the same as training outdoors, but we made the series as similar to the long distance series with 2 sets or 4 sets of 20 or 30 ′
Always in the afternoon from Monday to Saturday towards strength work, self-loading (Resistance force) although some days with explosive force.
Sessions ranged from 30 ′ to 35 ′ and once or twice a week towards hypopressive, since I like it and it leaves me feeling very good in terms of recovery, physical and mental
Now that you are training again, how do you plan this season?
At the moment it is difficult, motivation is not my strong point, since not having goals, I have taken advantage of doing laser surgery to remove myopia and recover from injury that I have dragged the winter, I am cutting much the subject of the training.
Until I have a clear objective, the objective is not going to seriously train and put all the meat on the grill.
I plan to compete in Decemberyes as plan A I would like Cozumel, although at the moment the dates are not clear. A plan B could be Arizona.
What I am clear about is that I would like to compete in December, do some test at the end of the year.
What advice would you give to people who are not clear about the season's goal? How to do to continue with the motivation to train?
Especially, now is the time to follow the beginning of the progression, working on weak points, focusing on things that we haven't been able to work on for a long time.
What is said, "Little by little and good handwriting"It is what I would do at this time, without going overboard and wanting to make up for lost time.
What have you learned from these months of confinement?
What I have learned the most is to enjoy my family and as they say Russell Crowe in the Gladiator movieFamily comes first and everything else is shadow and dust".
Obviously I have valued much more what I have at home, in the end the small family nucleus is what pushes you to be happy and move on.
Could you tell us a bit about your relationship with Skechers? What are your favorite sneakers?
The relationship with Skechers is very good, with all its people, They have always provided me with many facilities and I have never lacked for anything. It is a firm that I love.
I really like his philosophy, it shows that they are very hard workers. They have a wide range of products, although for me I prefer its 2 star sneakers that are the Speed ​​5 and the Go Run Ride 7.
Skechers Gomeb Speed ​​5
It is my favorite shoe, it is very minimalist, makes we can run as natural as possible and have a great response from our foot with the contact of the asphalt or the road you are driving.
It is frankly fast, resistant and very ventilated. With the Speed ​​5 I achieved my best results in the IRONMANS foot race
Link to Go Run Speed
Go Run Ride
The other shoe that I love is the Go Run Ride 7.
The Ride range is a little more muffledPlus resistant thought especially for workouts on rougher roads with more irregularities or for longer runs in fatigue conditions.
Link to the Gorun Ride
If I could always train with the Speed ​​5 I would, although it is very durable, but if you expose it in conditions such as forest terrain or stones they suffer and can be damaged.