Prepare your triathlete holidays in the Portuguese Algarve now! NEWT Portimão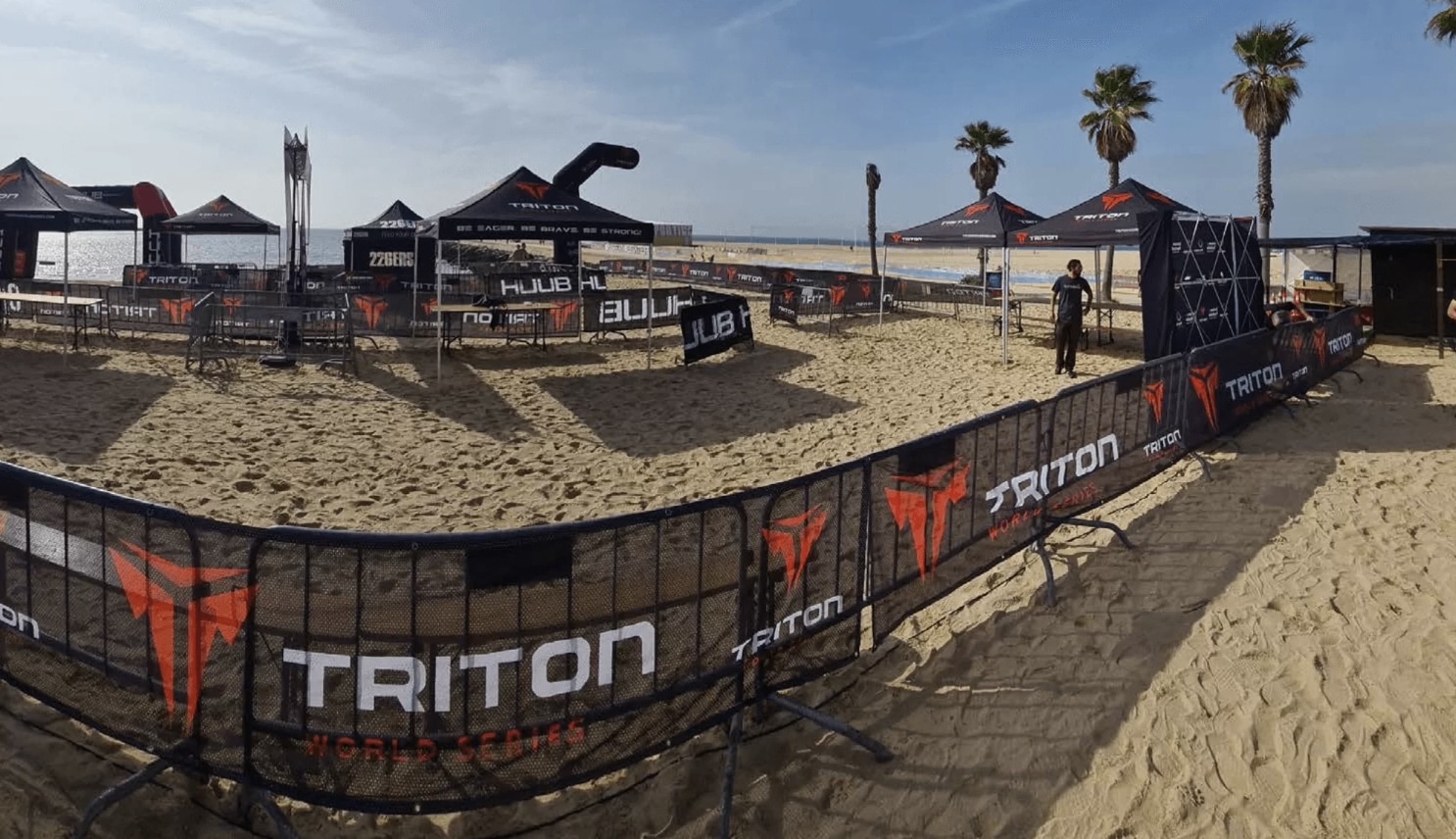 Paradisiacal beaches, Portuguese gastronomy and roads with spectacular landscapes that run through picturesque fishing villages, are some of the offers offered by the Algarve, where the next October 28th to 30th it will be held TRITON Portimão
Are you already thinking about the second part of the season?
If you are one of those who likes active holidays, or a weekend at the beach and relaxation includes one of your training sessions, TRITON Portimão is designed for you.
Exclusive format.
TRITON PORTIMAO is an event that takes place over three days: Friday swimming, Saturday cycling and Sunday running. Offering these distances:
October 27: Swimming – 1,2 km, 2,4 km or 3,6 km
October 28: Cycling – 30 km, 60 km or 90 km
October 29: Race – 7,5 km, 15 km or 22,5 km
But what makes TRITON so special?
TRITON is more than a triathlon, it is a philosophy of life that seeks to strengthen the mind as well as the body.
His proposal is based on the belief that everything in nature is mathematical and that numbers are everywhere, manifesting themselves through the triad: Energy, frequency y vibration.
This triad is magnified in the theory 3.6.9 of the scientist Nikola Tesla, which holds that these numbers are the key to the universe.
It is a triathlon divided into three days, with swimming on the first day, cycling on the second and running on the third.
But don't worry about your travel plans, since the schedules are designed so that you can arrive on Friday and leave on Sunday, just like in a conventional triathlon.
Competition format in 3 days
In the three-day TRITON format, each triathlon discipline takes place on a different day.
This means that instead of doing the swim, bike and run all in one day, as is usual in conventional triathlons, at TRITON you have the opportunity to focus on one discipline per day.
The first day is dedicated to swimming, which takes place on Friday afternoon. The second day, Saturday morning, is the turn of cycling. And finally, on the third day, on Sunday morning, the foot race takes place.
This format not only allows athletes to give their best in each discipline, but also Facilitates travel logistics.
you can larrive on Friday before the swim test and leave on Sunday after the foot race, Just like in a conventional triathlon.
Point classification system.
Your final time will be the sum of the three tests, but also you will receive points according to your position in each one of them.
The triathlete with the lowest score will be the winner, which means that all modalities have an equal weight in the final classification.
Thus, it is not enough to be a great cyclist, it is necessary to have a good performance in all the tests. Only then will we know who really is the best triathlete, something that only TRITON can determine.
Flexibility in choosing competitions
In addition, TRITON Portimão offers the possibility of participating in only one or two of the tests, instead of the full triathlon.
This means that if you prefer swimming and cycling, but aren't as comfortable running, you can choose to only participate in the first two disciplines.
Or if you just want to try the TRITON experience, you can choose the discipline that you like the most and participate only in that test.
TRITON Portimão It makes it easy for you!
The organization of the event has reached an agreement with www.tryportugal.pt, which offers the possibility of contracting All-inclusive package: Transportation, bike transport, registration and accommodation
Also, if you don't want to travel with your bike, you will also have the option of renting it there. It couldn't be easier!
Are you a club or do you want to participate in a group?
From TRITON Portimão offer the possibility of having special prices in the test if you participate with the club or with a group of athletes.
If you are interested in this option, contact with the organization
HOW TO GET HERE?
Portimão is located only 130 km from the border with Portugal. A perfect option to go by car if you travel from Andalusia, Extremadura, Castilla la Mancha and even Madrid where it is only 6 hours away by car.
If you wish, you can also arrive by plane, companies like Ryan Air operate at very cheap prices where you can rent a car or even go by train to Portimão, which is only an hour away.
End this season in an event with spectacular settings, perfect for traveling with family, friends or as a couple: https://portugal.tritonworldseries.com/portimao/