Introducing the Extreme Man Narbonne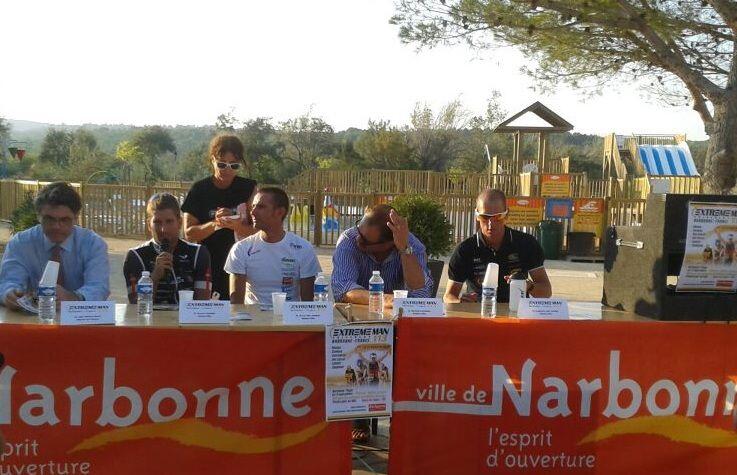 Yesterday the press conference was held prior to Extreme Man Narbonne, which was attended by Marcel Zamora, Victor del Corral and Frederick Van Lierde, as well as representatives of the organization.
Despite Clemente Alonso's last-minute loss due to an injury, Extreme Man Narbonne promises to offer a great spectacle to all spectators who come to enjoy this competition, both for its fast runs and the quality of the triathletes who They have already confirmed their presence at this appointment.
For Marcel Zamora and Victor del Corral, Extreme Man Narbone is presented as one of their last season goals after having achieved great successes last summer in the neighboring country, among which we must highlight the victory of Marcen Zamora in Embruman and for Victor del Corral his first place on the podium in Alpe d´Huez and Half Altriman, among other representative titles.
A priori, in the case of Marcel Zamora and Victor del Corral, their level of performance after competing in Embruman, could be shown as a weakness against the French triathlete Frederick Van Lierde, who is currently preparing his goal of Kona, which will be held within 5 weeks. On the other hand, the level of training load of the French triathlete to be able to reach Kona in an optimal way, could yield the trump card to the Spanish triathletes.
In an uncertain future, on a fast circuit, Extreme Man Narbonne, was born in this first with the promise of consolidating itself as one of the reference triathlons for lovers of the medium distance.
Further information: www.extreme-man.com