The thirtieth edition of the La Santa IRONMAN Lanzarote Club, presented at the Higher Sports Council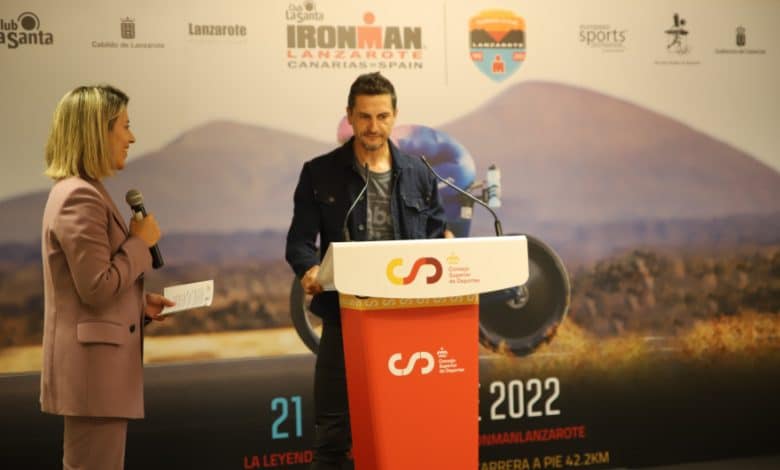 The Higher Sports Council hosted the presentation ceremony of the Club La Santa IRONMAN Lanzarote 2022.
This test, which is the oldest in Europe of the entire IRONMAN circuit, cIt will celebrate its thirtieth edition next Saturday, May 21.
More from 1.300 participants
Consolidated as an international reference in the field of triathlon, Club La Santa IRONMAN Lanzarote will receive 1.315 triathletes from 46 different countries, who will face 3,8 kilometers of swimming, 180,2 kilometers of cycling and 42,2 kilometers of running before reaching the emblematic goal of Puerto del Carmen.
An iconic test that is preparing to live a very special edition and that has been presented yesterday at noon in Madrid.
Official presentation of the 2022 edition
The Spanish Triathlon Federation opened the event through its general secretary, Alicia García, who wanted to celebrate the validity of Club La Santa IRONMAN Lanzarote.
"Back when triathlon was not an Olympic sport, everyone's dream was to go to Hawaii. To speak of Hawaii was to speak of Lanzarote and to speak of Lanzarote is to speak of Club La Santa, a mecca and a paradise to trainGarcia praised.
Michael Moller, Sports Director of Club La Santa, valued the trajectory of IRONMAN Lanzarote as a sporting event, as an international milestone and as an element of promotion of the island.
"What began as a wonderful madness in which some crazy people ran through Lanzarote surpassing themselves, has become a benchmark international competition that consolidates our island in the world sports calendar.Moller stated.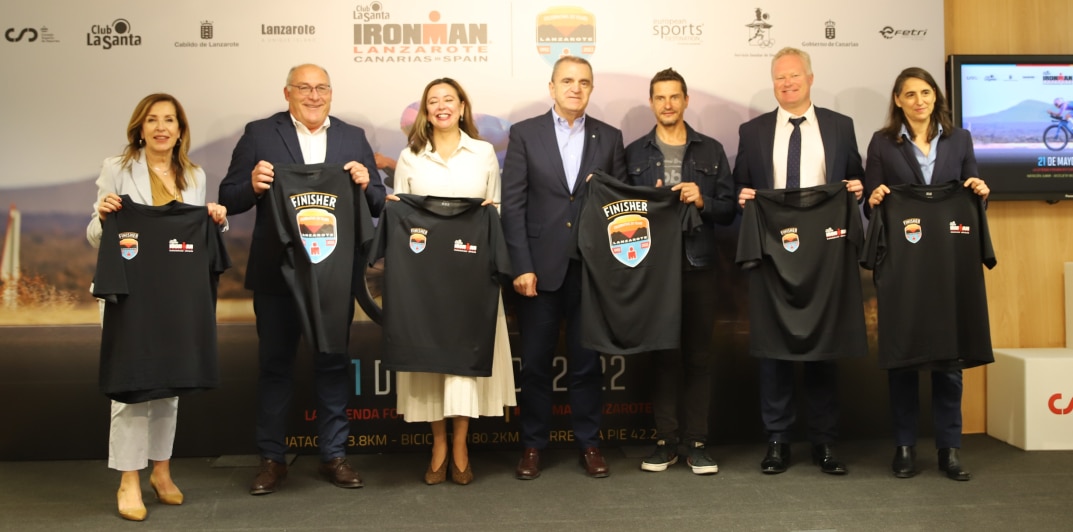 Ivan Raña, ex-professional triathlete and pioneer of this sport in Spain, conveyed the importance of caring for such relevant races as Club La Santa IRONMAN Lanzarote. "It is the hardest test I have ever done in my life.
For me it has been like running at home, it is an experience that I recommend to any triathlete, who does not retire without having completed the Club La Santa IRONMAN Lanzarote", said Rana.
For his part, the Director General of Sports of the Government of the Canary Islands, Manuel Lopez, he congratulated the organization for making the islands internationally recognized.
"Lanzarote and its paradisiacal places have assimilated that IRONMAN is part of their life. The loyalty of the local administrations makes this test and the island of Lanzarote reach abroadLopez stressed.
The president of the Cabildo de Lanzarote, Maria Dolores Corujo, also recognized the importance of Club La Santa IRONMAN Lanzarote, stating that "andhe IRONMAN was born in Lanzarote from a small project and, with public-private collaboration, it became a Spanish brand and a European brand".
This has a direct impact on the island, because according to Corujo, "Club La Santa positions Lanzarote as a world reference destination in the field of sports tourism".
In conclusion, Jose Manuel Franco, President of the Higher Sports Council, closed the event by highlighting the "clear incidence" of Club La Santa IRONMAN Lanzarote in the "consolidation of the practice of triathlon in our country" and paralleling its thirtieth anniversary with that of another key sport milestone Spanish, as were the Olympic Games in Barcelona.
"In 1992, in Lanzarote, another sports dream was born that began to build its own legend and that, today, is not only the oldest IRONMAN in Europe, but also one of the leading events in the triathlon calendar worldwide.".
Likewise, the Secretary of State for Sport highlighted the "privileged and unparalleled setting for sports practice" provided by the Canary Islands, "a true meeting point for sports lovers and for the projection of our country brand".
A spectacular sports calendar at Club La Santa
The IRONMAN Lanzarote will end an exciting quarter of triathlon events at Club La Santa on Saturday, May 21.
El hotel and sports complex located in Tinajo, in the northwest of the island of Lanzarote, is not only a unique destination to enjoy active holidays and unique facilities that allow practice more than 80 different sports, but it has also established itself as the organizer of major events and national and international sports events.
In 2022, Club La Santa has remodeled its competition calendar to offer new possibilities to the participants. Thus, the beginning of the year has been marked by four emblematic tests, three of them triathlons that have been held in the same quarter.
From January 22 to 25, the 4 Stage MTB Race Lanzarote kicked off the calendar with its four cycling stages on various terrains.
Later, the dean test of the Spanish triathlon, the Volcano Triathlon, was held on February 22.
El Club La Santa IRONMAN 70.3 Lanzarote, the little brother of the IRONMAN events on the island, with an attractive and growing format, was held on March 19.
And this exciting start to the year culminates with the emblematic IRONMAN that has been presented at the Higher Sports Council and celebrates its XXX anniversary.
In November will come International Running Challenge and, in between, many other events and lots of sports in a unique location, a true "Olympic village" that has made Lanzarote an international benchmark in active tourism and event organization.