Officially presented TriStar111 Madrid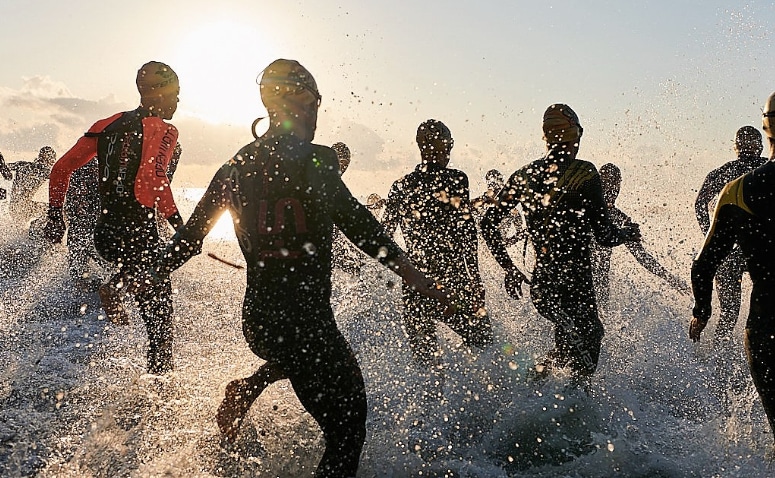 · On Sunday from 8:00 a.m. at the Casa de Campo, one of the events of the TriStar world series will be held for the first time in Madrid.
· The format consists of 1 km of swimming, 100 km of cycling and 10 km of running through the Casa de Campo.
Madrid will host another great triathlon party on Sunday starting at 8:00 am with the first edition of TriStar111 Madrid, the inaugural edition of this novel and fun test that will test about 100 triathletes in the heart of Casa de Campo. The TriStar111 Madrid was officially presented last Friday at the Reebok Sport Club de La Finca.
The TriStar111 Madrid is a new triathlon that is held over a spectacular distance of 111 km (1 km of swimming, 100 km of cycling and 10 km of running on foot), very fun for triathletes and that allows a quick recovery after the effort, unlike other formats.
In the words of Omar Tayara, race director, "this is the first edition of a test that will mark a before and after in Madrid. We are going to lay the foundations of a high-quality event focused on the fun of popular participants, which will attract great professionals. Furthermore, we focus on creating an event that is environmentally sustainable and socially involved and supportive, through Livestrong and in collaboration with the Spanish Association Against Cancer ", assured the Olympic triathlete.
The test is organized by Star Events and by the Madrid Triathlon Federation. Its president, Lorenzo Bernal, affirmed during the press conference that it will be a "tour in a natural, hard and selective environment for the 10 bicycle climbs to Cerro Garabitas. It does not have an excessive complication, it is quite flat, but with the passage of the laps it can become complicated if the efforts are not regulated well. I think it is good and healthy that in addition to the traditional ITU distances we do different things so that a more varied number of athletes come and try triathlon, and the variety that our sport already has is always expanded with these new challenges. I hope that the test is consolidated and that in the coming years we will reach many more triathletes. I think that after the first experience many more people will be encouraged for future editions ". The ITU (International Triathlon Federation) officially recognized the TriStar distances a month ago
The TriStar Madrid will have the presence of good Spanish triathletes such as José Almagro (recently proclaimed runner-up of Spain in cross triathlon and former professional cyclist), or Álvaro Velázquez, who was long-distance runner-up in Spain and is finalizing his recovery after an injury , or Jaime Menéndez de Luarca, who already competed in the past TriStar Mallorca, among others.
THE COOK ÍÑIGO URRECHU, A PASSION FOR THE TRIATHLON
The famous and media chef Íñigo Urrechu is preparing to make his debut in the world of medium distance triathlon at the next TriStar111 Monaco. During this period of preparation and training that is being carried out at the Reebok Sport Club, TriStar Madrid partner (official medical service, technical collaborator ...), has also set the Madrid test on its calendar as one of its first serious tests to go assessing their fitness and getting in touch with the competition, possibly as a member of a relay team, one of the modalities "Triathlon and haute cuisine are alike, since concentration must be present at all times, it requires a lot of sacrifice , tenacity and why not say ... stubbornness. What I like the most about Triathlon is the environment, what is seen, what is perceived and what is felt, they are different things from other sports, there is a lot of friendship and a very family atmosphere ", says Urrechu. At www.tristarmadrid.com you can follow his progress and adventures on his way to Monaco in September
Source: stars events