All prepared for the MD Spain Championship at the Guadalajara Triathlon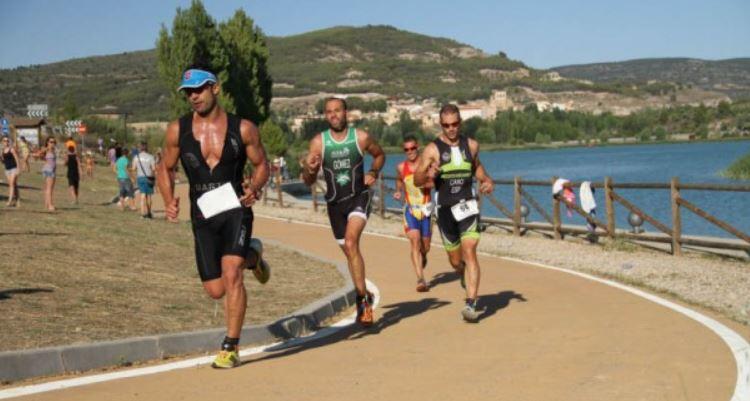 {wbamp-meta name="image" url="images/stories/noticias_08/triatlon-guadalajara-carrera-pie.JPG" width="300″ height="150″}
Ruth Brito and Gustavo Rodríguez will seek to revalidate the title with close to 1.000 triathletes in the event
This next Saturday the Spain Middle Distance Triathlon Championship in a historical framework, the Triathlon of Guadalajara, which now reaches 33 editions. Ruth Brito y Gustavo Rodriguez, the winners of the title last year will fight to get back on top of the podium.
As for the circuits, the swimming sector Is celebrated in the Couple's Azud with a small change to have several runs of outputs due to the number of participants. He cyclist segment it will be like last year where the triathletes will face four not very strong climbs, over three kilometers between seven and eight percent of altitude difference. He Career segment on foot if that has undergone changes compared to other years, since it will go through the downtown of Guadalajara, because this year is the European City of Sport.
As for the favorites, in the men's category we find Gustavo Rodriguez, winner last year in the test, Miguel Ángel Fidalgo, Joan Nadal, Cristobal Dios, Ramón Ejeda, o Dani Mugica among others.
Male start list
In the Women's Race we find Anna Noguera, Ruth Brito , Nuria Rodriguez, Alba Reguillo, Monica Falgueras o Estefanía Gómez winner of last year in Guadalajara among others.
The test will start on Saturday 26 of May at 14: 00.
More Information: https://bit.ly/2qmgwks
Photo: Fetri