The preview of the IRONMAN World Championship in Nice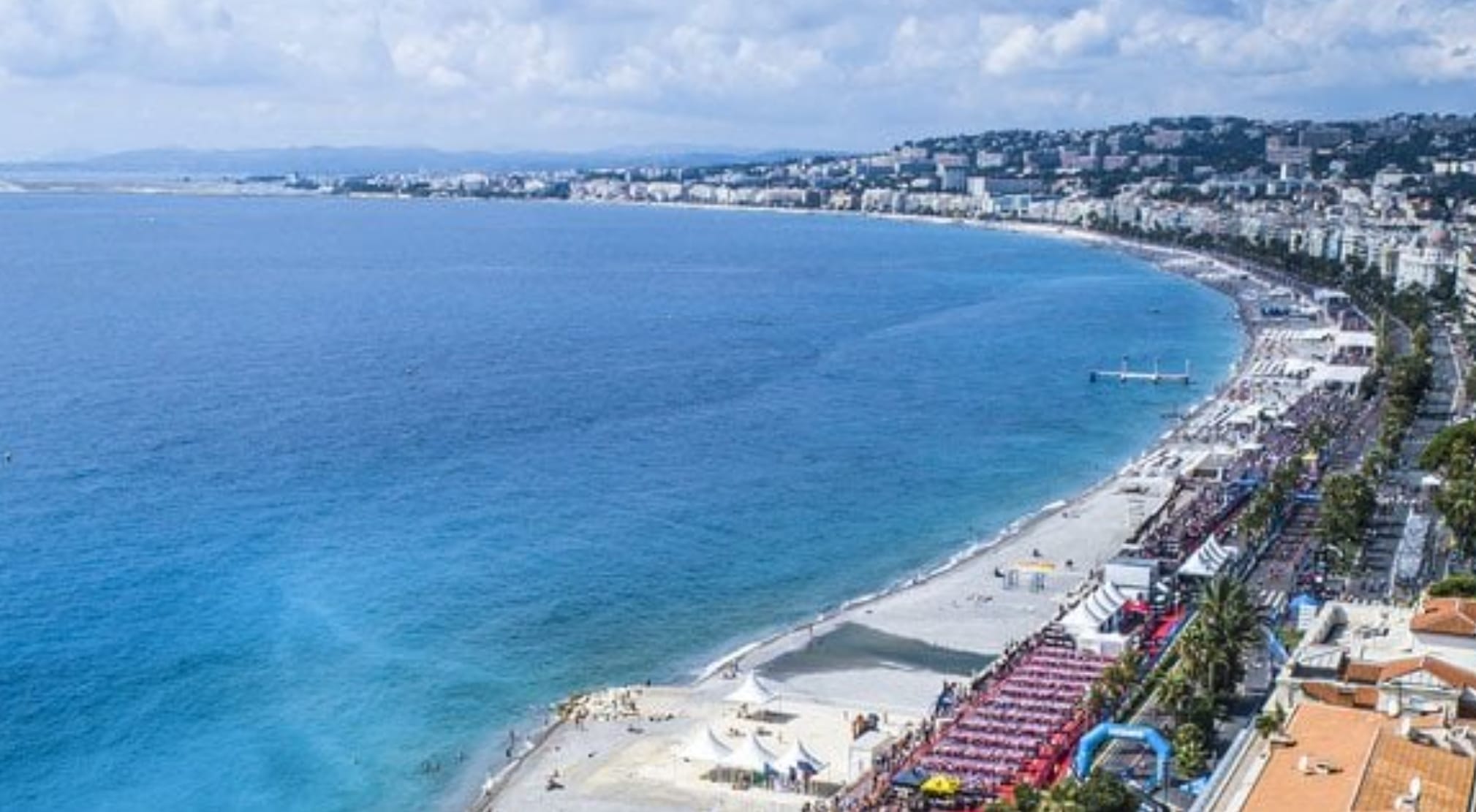 This year, the city of Nice will be, for the first time in history, the scene of the IRONMAN World Championship, with the dispute of the masculine test.
Temperatures between 25 and 28 degrees are expected in the test and it is likely that professionals will swim without a neoprene suit
The swimming segment will take place in the crystal clear waters of the Mediterranean, in front of the center of Nice.
The course will have a "W" shape, with two roundtrips, offering a challenge for both novices and veterans.
The cycling segment in Nice is completely different from other competitions.
With a cumulative drop of 2.427 meters, the athletes will have to face long climbs and technical descents.
This is sure to favor those who know how to climb up and down well, as well as those who are able to maintain constant power on the flatter sections.
The foot race will take place on a completely flat 10,5 km circuit on the Promenade des Anglais, which the athletes will cover four times.
With no significant waypoints, competitors will need to maintain a steady pace and be mentally prepared for the challenges of this course.
You can consult the circuit in more detail in this Article;
Favorites
Jan Frodeno
When Jan Frodeno won in Kona 2019 setting a new course record, it was widely recognized as one of the best performances ever seen in triathlon.
However, after that peak of success, "Frodo" experienced several bad moments: the Covid pandemic, the lack of competitions in 2020 and a series of injuries that caused him to miss both World Championship events in 2022 in St. George and Kona. .
Deciding that 2023 would be his last season, he expressed his disappointment when Ironman announced in late 2022 that the 2023 Men's World Championship would not be held in Kona. Despite this, Nice 2023 will be his last professional triathlon.
His results in 2023 have shown that he can still compete with the best. After a very short preparation, he finished fourth at the PTO Open in Ibiza in May, followed by another fourth at IM Hamburg.
In August, he was back to his best, winning the PTO Open against the likes of Kristian Blummenfelt y Magnus ditlev, some of whom will face each other in Nice.
Jan has shown time and time again that he knows how to get in top shape for big events and deliver a great performance and we hope he will do it again in Nice.
Magnus ditlev
Ditlev made history this summer when he set a new record at Challenge Roth, beating the time set by one Jan Frodeno seven years before.
Magnus is clearly the strongest triathlete on the bike: he rode a 3:57 on Roth and almost always sets the fastest time on the bike in the events where he participates.
In Kona 2022, he rolled in the chasing group behind Sam Laidlow with Kristian, Gustav y Max neumann when he received a frustrating 5-minute penalty.
Evidently the bike course in Nice is a different story than Kona, demanding much more in climbing and handling from the bike.
Patrick Lange
Lange Double Ironman World champion, he won the race thanks to his impressive race segment, setting the Kona circuit record under 2:40.
His race time in Nice is expected to be significantly faster. He comes into the test after doing 2:30:31 in Israel and 2:30:27 in Roth.
In his Kona wins, he started the race 10:40 minutes (2017) and 6:52 (2018) behind the leader, both times cam wurf.
Other Podium Candidates
In addition to the athletes already mentioned, there are many more who will surely be fighting to be on the top of the podium.
Some of them are Denis Chevrot , Clement mignon (winner of IM Nice 2023) and Arthur Horseau (3rd MR Nice 2022), Rudy von berg won the IM France 2022, Joe Skipper or Braden Currie arriving having done at the IM Cairns in June, his personal in the 2:37 marathon.
Schedule
The test will begin at 06:50 AM on Sunday, September 10 with the men's professional start.
Where to watch it live
For those interested in following the race live, they can do so through the Official Site and the race track or from this video of Youtube