Triathlon News
Uxío Abuín, Antonio Serrat, Inés Santiago and Camila Alonso lead the 27 triathletes competing in the European Cup in Melilla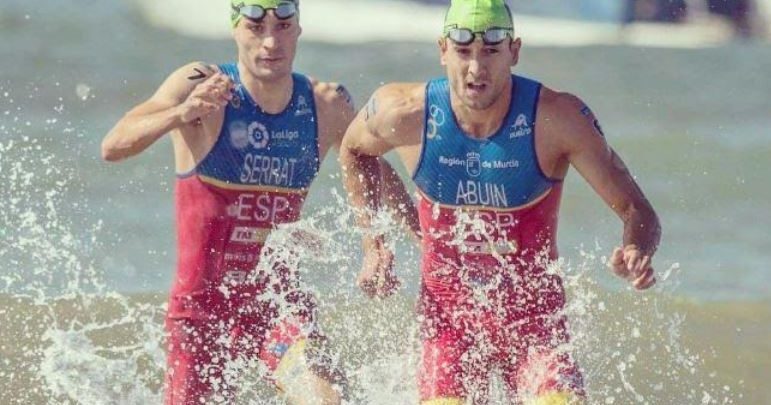 {wbamp-meta name = »image» url = »images / stories / noticias_08 / prev-copa-europa-triatlon-melilla.JPG» width = »300 ″ height =» 150 ″}
The city hosts a new European Cup, the third of the year after Gran Canaria and Quarteira, this coming Sunday, April 15. Melilla will be an important competition for many triathletes with options to get a place in next world cups.
Melilla hosts for the fourth consecutive year a proof of European Cup. The race is done under Olympic distance, the swimming consists of 2 laps of 750m in the Mediterranean Sea next to the port. Later the triathletes will cover the 38 km of cycling, giving 8 and a half a 4,4 km circuit. Finally, the competition will end with a 10km running race, divided into 4 2,5km laps.
In the women's competition there will be 13 triathletes, being Inés Santiago, Cecilia Santamaría, Sara Pezez y Camila Alonso the main tricks of the TRIarmada The favorites to win are the Italian Verena Steinhauser and the Dutch Kirsten Nuyes.
Regarding the Galician men's competition Uxío Abuín y Antonio Serrat they lead a selection of 14 men where they also stand out Antonio Benito, Kevin Viñuela, Roberto Sánchez, David Castro y Cesc GodoyIn other words, Spain will have a participation at the level of a national championship. Abuín and Serrat start with numbers 1 and 2 with options of everything, and next to them, the Hungarian are also favorites Márk Dévaythe dutch Van Der Stel and the French Heuber-Moosbrugger.
As we have previously mentioned, European Cup of Melilla It is an important test for Spanish triathletes, since according to the FETRI criteria the best Spanish in each category whenever it is top10 you have insured place in the World Cups of Cagliari, Antwerp y Tiszaujvaros, and if it is also top5 will also have a place for Glasgow Triathlon European Championship.
The competitions will take place on Sunday the 15th, at 9:00 will start the Women's Junior European Cup and at 10:15 the men's with a large Spanish participation. Subsequently at 15:00 it will be the turn for the female elite and at 18:00 the male elite.
Instagram photo Uxío Abuín