Uxío Abuín, Antonio Serrat and Inés Santiago lead the 16 triathletes competing in the Final of the European Cup in Melilla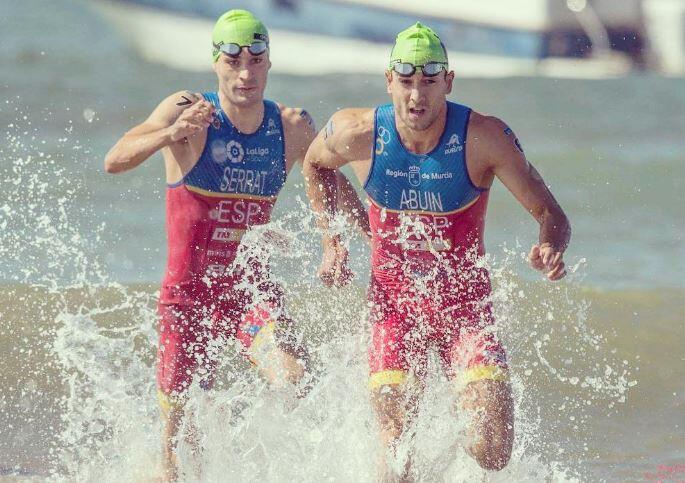 {wbamp-meta name="image" url="/images/stories/noticias_07/uxio-abuin-antonio-serrat-melilla.JPG" width="300″ height="150″}
LThe autonomous city hosts the Fina of the European Cup this coming Sunday, in what is the last ITU and ETU competition in the old continent this season
Melilla hosts for the third consecutive year a test of the European Cup that this year will also be the final of this competition. The race is done under Olympic distance, swimming consists of 2 turns of 750m in the Mediterranean Sea next to the harbor. Later the triathletes will cover the 40,7 km of cycling, sector that consists of two parts, a first of 1,5km of link and another of 8 turns to a circuit of 4,9 km. Finally the competition will end with 10km of the race on foot, divided into 4 laps of 2,5km.
In the women's competition there will be four Spanish triathletes, Inés Santiago, Cecilia Santamaría, Delioma González y Cristina Quintero. The favorites to victory are the Czech Vendula Frintova, the Belgian Michel Claire, the French Sandra Dodet and the Italian Annamaria Mazzetti.
As regards the men's competition, the Galicians Uxío Abuín y Antonio Serrat leads a selection of 12 where they also stand out Antonio Benito, Kevin Viñuela y Ricardo Hernandez. The main favorites to victory are the Portuguese Joan Pereira, the French Raphael Montoya, the Azerbaijani Rostislav Pevtsov as well as Uxío Abuín and Antonio Serrat which comes from being 1st and 3rd respectively last weekend in the Weihai World Cup.
The girls will be the first to take the start, on Sunday 8 in October at the 15: 00 while the boys will do it at the 18: 00.
Photo Instagram Uxio Abuin