The preview of the OTSO Challenge Salou 2023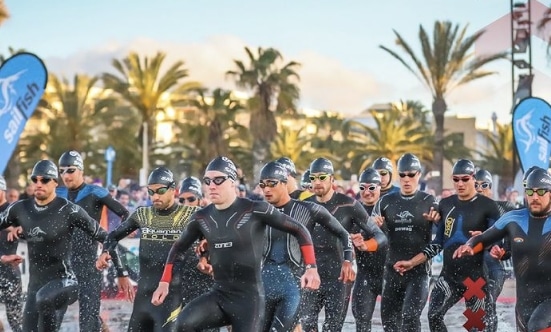 This coming Sunday, June 4, a new edition of the OTSO Challenge Salou where there will be a high level of professionals.
In the men's category we find triathletes like the winner in The CHampionship Mathis Margirier,
In addition, there will be Salou, Pablo Dapena, David McNamee, Victor Arroyo o Milan brons among others.
Dapena reappears in the middle distance competition after a long period of injuries and hopes to put in a good performance in this competition.
In the female category, the Australian Grace thek, Rebecca Clarke, Svenja Thoes, Barbara Riveros o Elisabetta Curridori among others.
This year, the event presents a new modality: the Fast distance.
This competition, faster and shorter than the Half, includes a swimming lap (950m), a cycling lap (30km) and a running lap (5km).
Festival of weekend activities
In addition to the main competition, the weekend will be full of activities for the companions.
On Saturday June 3, the ABUS Bike Course, the Expo at Passeig Jaume I, the School Challenge, the Challenge Woman and Zumba will take place in the Plaza de las Comunidades Autónomas.
On Sunday, June 4, the Flower Ceremony, the MONTSIÀ Paella Party and the Awards Ceremony will be held
Schedule
The main middle distance race will begin at 8:00 am with the men's start for the women's event 5 minutes later.
Where to watch the event live?
Live updates with commentary in English and Spanish will be available on www.challenge-family.live, along with the Race Track.