Montreal World Series Preview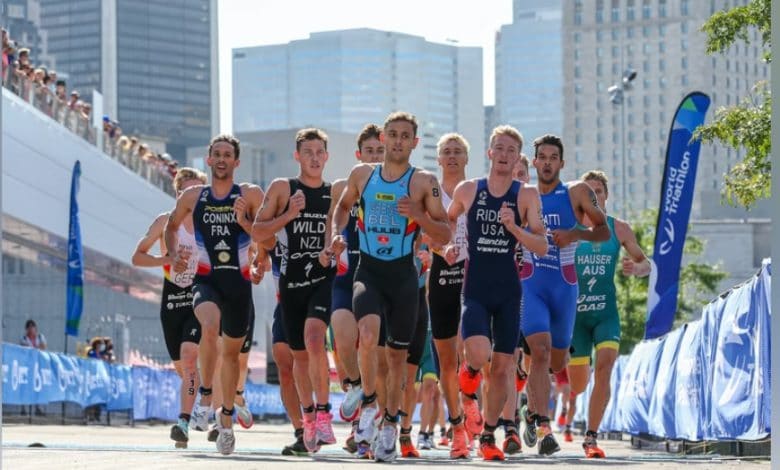 This weekend the fifth round of the WTCS circuit will be held in Montreal, where 120 triathletes will compete in a different format than usual.
It will be by eliminatory and in super sprint distances, which will make the test very exciting.
The competition will begin on Friday with the qualifying rounds, with the 3-round final being played on Saturday, with only the top 10 reaching the last round.
The semifinals and repechages will be in duathlon format due to the contamination of the water suffered by the rains.
Know what the race format
A high level in the test
Spain will have a good representation in the test formed by Antonio Serrat, Genis Grau, Roberto Sanchez Mantecon ,Anna Godoy and Sarah Perez.
Miriam Casillas was summoned but has been low at the last minute due to Covid.
There will also be figures such as Ale Yee, Vicent Luis, Leo Berguere, Marten Van Riel or Richard Murray among others.
In the women's race there will also be a good level with the best in the ranking in the test. Maurice Lacroix, Georgia Taylor-Brown, Cassandre Beaugrand or Taylor Spivey will be on the starting line.
You can check the departure list
Opening hours
Friday
Brigade women
Qualifier 1: 12:00
Qualifier 2: 12:40
Repechage 1: 16:00
Repechage 2: 16:40
Men
Qualifier 1: 14:00
Qualifier 2: 14:40
Repechage 1: 18:00
Repechage 2: 18:40
Saturday
Brigade women
Stage 1: 14:06
Stage 2: 14:46
Stage 3: 15:26
Men
Stage 1: 16:46
Stage 2: 17:26
Stage 3: 18:06
Where to see it live?
The Montreal WTCS can be followed live through Teledeporte (only the final and deferred) and triathlonLive