All prepared for the I Triathlon Isla Canela Guadiana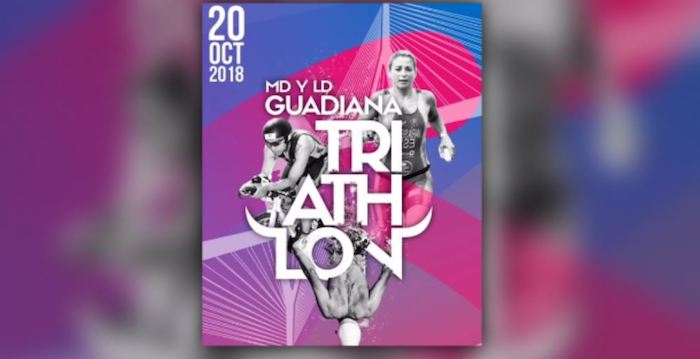 This Saturday 20 October is the first edition of the Isla Canela Guadiana Triathlon, a test organized by Byon Sport and the Emerge Foundation with a nerve center at the Hotel Barceló Isla Canela.
This triathlon takes place over medium distance, 1.9 km of swimming on the beach of Isla Canela, 90 km of cycling touring the towns of Ayamonte, Villablanca, San Silvestre de Guzmán and Villanueva de los Castillejos, and 21 km of running on foot for a 3 circuit turns around the boardwalk of Isla Canela.
Es Triathlon Isla Canela Guadiana is Andalusia's longest distance triathlon, that in this its first edition comes to stay in the calendar with endless surprises for triathletes and companions. Check the test circuits
A test with many surprises for both companions and triathletes that will make your participation a whole experience, encourage yourself to be a part of the party and enjoy international triathletes like Joao Fragoso, English, Pakillo Fernández-Cortes, Cristóbal Dios, Sergio Cruz, Pedro Lumbreras, María Jesús Sierra, Esther Córdoba and many more battling to take victory in this first edition.
Also thought for the companions
This test is not only for triathletes but also for the companions. From the organization they know the importance they have in preparing such a challenge and for this the companions can enjoy a animation at the Barceló Isla Canela Hotel , seat of the test, both during the competition and the post test.
Medal finisher, discount code at the hotel, technical service, spectacular entry into the water, animation in a running race, provisioning post goal inside the hotel with everything you need, gifts, medal time recording, physiotherapy, chiropodist they are some of the ingredients that the participants in this first edition of the Guadiana Triathlon can enjoy.
Undoubtedly a UNIQUE test for all triathletes.
Further information: http://byon-sport.com/index.php/triatlon-ld-md-guadiana/