Preview of the Zarautz Triathlon
They will be in the test Eneko LLanos, Sebastian Kienle and Sara Pérez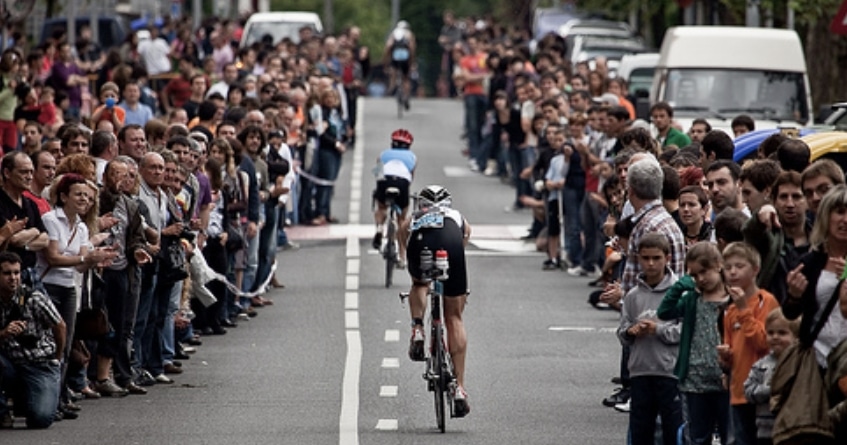 El Triathlon of Zarautz It is already prepared to host its 35th edition this Saturday, June 10.
As every year, the entire city will do its utmost to make this "classic" a memorable event.
The test will begin at 14:00 p.m. from Getaria beach, following the same route as last year where 750 triathletes will participate. Around 60% are from outside the Basque Country, and 8,5% will be women
Favorites
Among the most prominent participants, the favorite in the female category is Helene Alberdi, who will defend the crown last year.
Next to her, in the first line of competition will be Sara Perez y Ana Nogera. It will also be necessary to take into account Ioana Bear, Chloe Nicholas y Emily Morier.
In the men's category, the Zarautz Triathlon will have the presence of two triathlon legends: Sebastian Kienle y Eneko Llanos.
Both are in their last professional season, and their presence in the city will be a plus of quality in the competition.
It will also be necessary to take into account Kevin Tarek, Charles Oliver, bear hair, Peru Alfaro o Gonzalo Fuentes, among others.
Circuits
In general, the triathlon will maintain the same course as last year.
The test will begin at 14:00 p.m. on the Malkorbe beach in Getaria; first the women, and ten minutes later, the men will start.
The triathletes will have to complete a 2,9-kilometre swim between Getaria and Zarautz, an 80-kilometre cycling tour and a 20-kilometre run through the city of Zarautz.
Last year, there was a change in the cycling circuit, and the "Hell of San Blas" was inserted in the route, a steep 2,5-kilometre climb that connects the center of Zarautz and the Elkano neighborhood; in some sections, the slope exceeds 20%, ie.
Being closer to the city center gave fans more opportunities to get closer, and the organizers would like to repeat the atmosphere that was created last year.
This edition will remind Juan Treku, who passed away in December, one of the founders of the Zarautz Triathlon together with Jesús Agoues and Jose Mari Gibelalde, and to thank all the work he did.