Montreal 2023 World Series Preview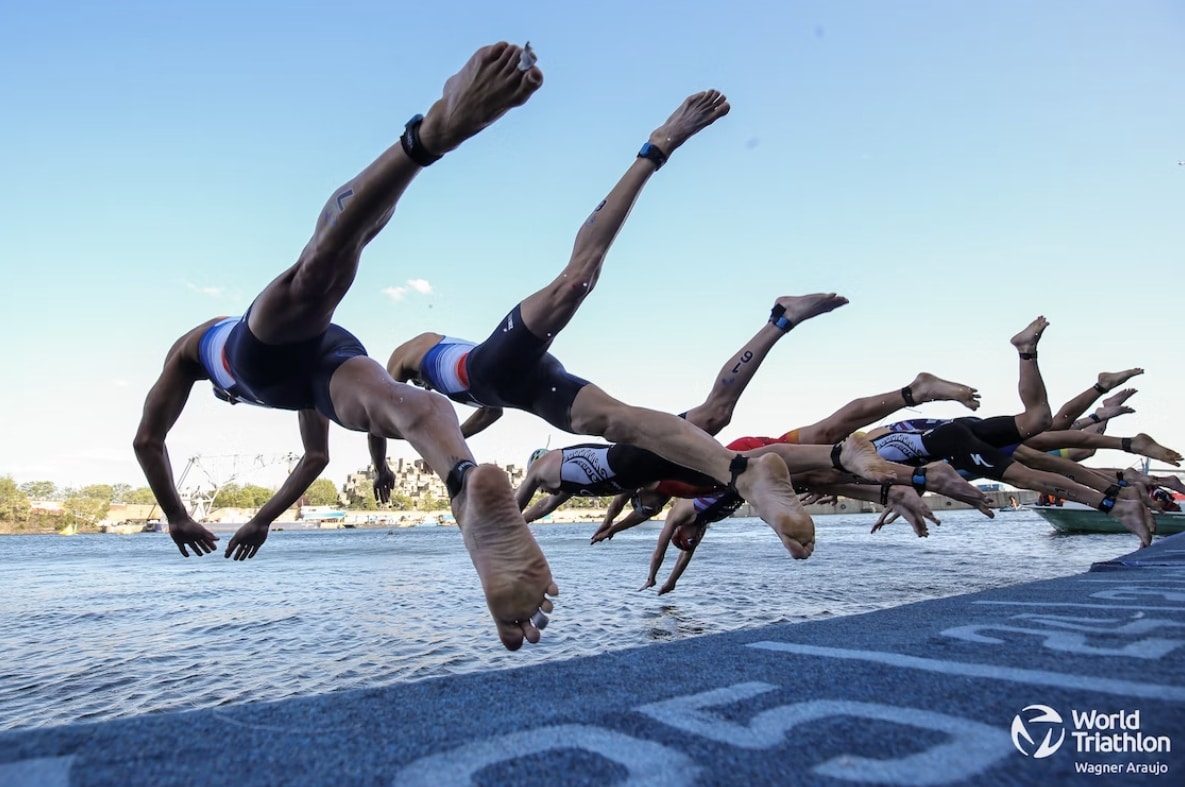 Almost without rest after the WTS Cagliari dispute, the 2023 Triathlon World Championship continues this weekend with the celebration of the World Triathlon Series Montreal 2023 (WTS Montreal), the fourth of the seven tests where this time it will be held under sprint distance.
See the lens assembly tutorial WTCS 2023 schedule
Regarding the favorites of the test, the absences of Dorian Conix, current world leader Hayden Wilde winner in Yokohama and second in Cagliari and Alex Yee winner in Abu Dhabi and Cagliari.
Both have left this appointment aside when they are in Europe and have to face a long trip. This situation opens up a lot of options for medals where the Triarmada sure has a lot to say.
In addition, it will be necessary to take into account Vasco Villaca, current number 2 in the ranking and who has stood on the podium twice this year, Jonas Schomburg, Martin Van Riel, Jonathan Bronwlee, Jelle Geens or the Norwegians Kristian Blummenfelt y Gustav Iden among others.
Roberto Sánchez Mantecón, David Castro, Antonio Serrat and Genis Grau will be the Spaniards in the test.
In the female category, the leader in the Ranking Taylor Spivy, he will be looking for his first victory this year.
But you will have to take into account triathletes like Georgia Taylor Brown, Summer Rappaport, Beth Potter, Taylor Knibb o Shopie Coldwell among others.
Marta Pintanel y Noelia Juan They will be our representatives in the competition
See departure list
The Spanish #TriArmada
Spain will be represented by a good poster of triathletes.
Roberto Sánchez Mantecón, David Castro, Antonio Serrat and Genis Grau will be the men who represent us and if they arrive at the top in T2, they will surely be able to opt for the first places.
In women, Marta Pintanel and Noelia Juan will be our representatives.
Schedule
The Montreal 2023 Triathlon World Series will take place on Saturday, May 24.
For our followers in Spain, it is important to take into account the time difference.
The women will be the first to compete, beginning at 11:30 am local Montreal time, which corresponds to 18:30 pm in Madrid, on Saturday, June 24.
The men's event is scheduled to begin at 13:36 p.m. local Montreal time, which corresponds to 20:36 p.m. in Madrid.
Remember to check the updated schedules on the official page of the event.
Where to watch the WTCS Montreal live
For all triathlon fans who wish to follow the action live, the competition will be broadcast live via TriathlonLIVE.tv.