First medal for Spain, Melina Alonso Bronze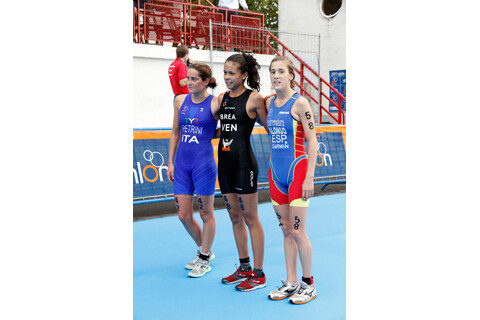 The Duathlon World Championship began at half past eight in the morning with the Junior Women's test. The winner was the Venezuelan Joselin Brea who won the gold medal with a time of 1.03.02 thanks to her great run on foot. The silver medal went to the Italian Elena María Petrini with a time of 1:03:37 and the bronze to the Spanish Melina Alonso with 1:03:51. In fourth position came Georgina Schwiening from Great Britain.
The Venezuelan athlete has declared that she is delighted to have won in Spain as she would like to continue her sports career in her country. The Spaniard has said that she found the race hard and that thanks to the collaboration of the other teammates in the bike race she has managed to obtain the silver medal. She has also said that it was a shame Miriam Casillas which was the great favorite.