Isostar Extreme Man opens registration for Salou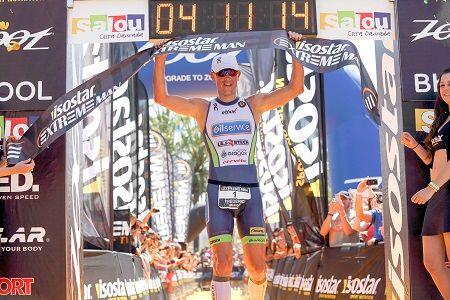 The ISOSTAR EXTREME MAN SALOU medium-distance circuit will start the 11 2014 in Salou with an appointment that grows year after year. The event, which in 2013 tripled its participation over the previous year, is currently one of the reference events of the national calendar and a meeting point for triathletes from all over Spain and from different countries in Europe. Proof of this is the level of the triathletes who take the start, as the current Ironman world champion Frederik Van Lierde, who chose Salou as one of his goals and became the new winner of the event.
After opening the registration for ISOSTAR EXTREME MAN Düren by MAXMO last November 5, Salou will open the registration period for the next November 19 with a promotion of space prices during the first 24 hours.
Five appointments to keep in mind
The Catalan town of Salou is the beginning of a circuit that will consist of five unmissable events at the ISOSTAR EXTREME MAN 2014:
EM Salou, Spain. 11 for May
EM Düren, Germany. 1 for June
EM Getxo, Spain. 6 for July
EM Narbonne, France. September 7
EM Menorca, Spain. September 21
Further information: www.extreme-man.com