The PTO reveals the Starlist of the women's event of the PTO European Open in Ibiza
Sara Pérez will be our representative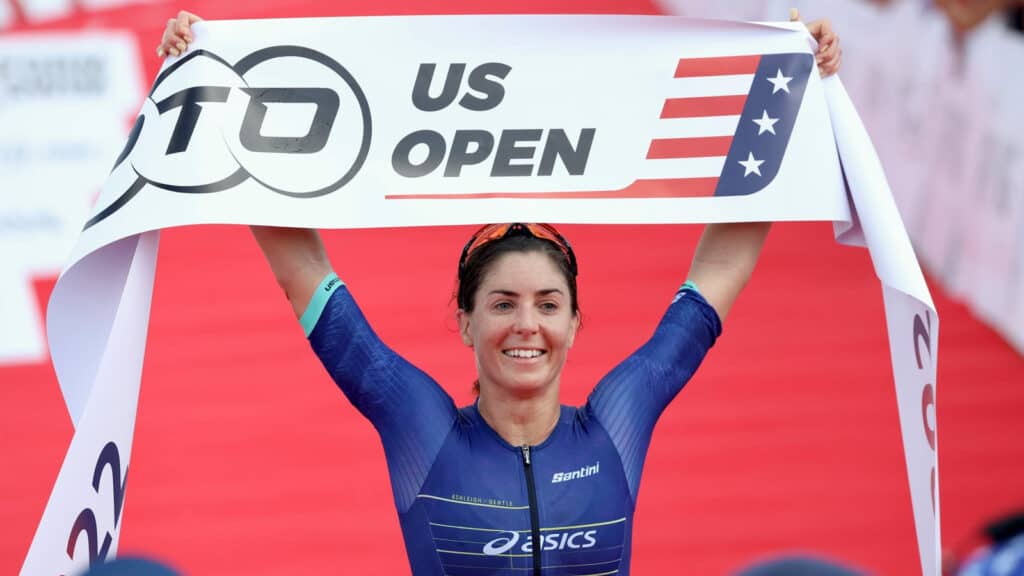 The Professional Triathlete Organization (PTO) has announced a spectacular starting grid for the cinaugural women's race at the PTO European Open that will take place in Ibiza next Saturday, May 6, headed by the number 1 PTO in the world Ashleigh Gentle (AUS), the world number 2 PTO Lucy Charles-Barclay (GBR) and the number 3 PTO in the world Paula Findlay (DOG).
There will be 9 of the 10 best of the PTO Ranking
At the premiere of this first women's PTO Tour race of the new season, they will be in fact 9 of the top 10 athletes in the PTO ranking and 20 of the 30 best, coming to represent 8 different countries, among which of course will be Spain, with the presence of the number 21 in the world Sara Pérez Sala (ESP)
"Everyone knows that PTO Tour racing was huge for me last season.", said Ashleigh Gentle, who picked up three wins from three appearances in 2022, after winning the PTO Canadian and US Opens, and after beating Laura Philipp and Chelsea Sodaro in their Collins Cup battle for Team International.
"But this is a new season, a new PTO Tour event, and another exciting new venue, so I'm not taking anything for granted.
I've had a good summer here in Australia and training has gone well, but I know that the competition for podium places is going to be very intense in Ibiza.
It's going to be an exciting race and I'm excited to get to the start line and start the PTO Tour.continued the 32-year-old Australian, who kicked off her 2023 season by winning the Hell of the West middle distance event in Queensland on March 26.
Lucy Charles-Barclay2 in the world in the PTO, she has yet to compete this year, but having been injured for much of last season, she will be eager to hit the Ibiza Town circuit in an attempt to claim her first PTO Tour victory. .
"After having missed two of the PTO Tour events last year, nothing was going to stop me from participating in the first PTO European Open in Ibiza.
I am looking forward to the opportunity to measure myself against the best athletes in the world and, if I am lucky, to start my 2023 racing season with a victory", explained the XNUMX-year-old Briton.".
Female Starlist PTO European Open
Ashleigh Gentle (AU)
Lucy Charles-Barclay (GBR)
Paula Findlay (CAN)
Daniela Ryf (SWI)
Anne Haug (GER)
Chelsea Sodaro (US)
Laura Philipp (GER)
Holly Lawrence (GBR)
Emma Pallant-Browne (GBR)
Lisa Norden (SWE)
Fenella Langridge (GBR)
Kat Matthews (GBR)
Jocelyn McCauley (US)
Tamara Jewett (CAN)
Sara Perez Sala (ESP)
Ellie Salthouse (AUS)
Daniela Bleymehl (GER)
Grace Thek (AU)
India Lee (GBR)
Lucy Byram (GBR)
Rebecca Clarke (NZL)
Lusia Baptista (BRA)
Lotte Wilms (NED)
Barbara Riveros (CHI)
Maja Stage Nielsen (DEN)
Consultation here the official list of the 30 participants who will start in Ibiza.
Distances
The PTO European Open will feature a women's race and a men's race of 100 km (2 km of swimming, 80 km of cycling and 18 km of running) that will take place in the city of Ibiza, with the idyllic Balearic landscape as a backdrop. fund and co-organized together with the Ibiza 2023 Multisport World Championship.
Both events will also be the beginning of a historic year for the Spanish triathlon since our country will also host, from June 2 to 4 in Madrid, the European Championship and from September 20 to 24, the Grand Final of the Pontevedra World Series .