Pulpí celebrates the XVIII Triathlon next weekend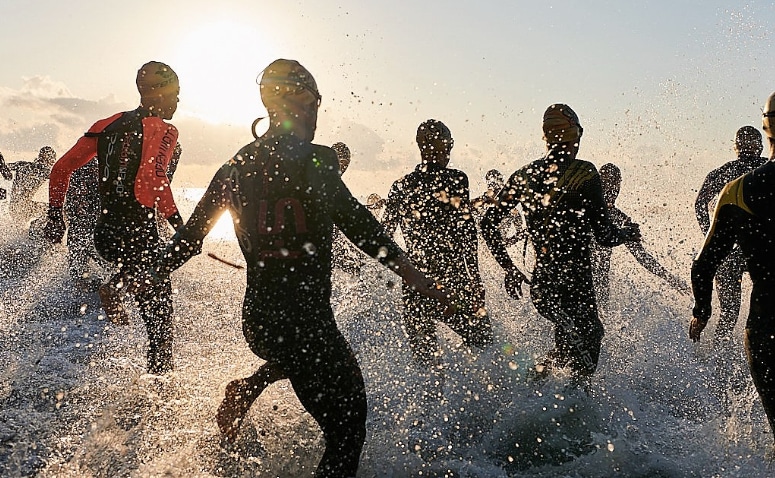 Next Saturday 16 and Sunday 17 of July, San Juan de los Terreros, in Pulpí, will welcome, one more year, the athletes of Triathlon, in this edition the "XVIII TRIATLON VILLA DE PULPÍ" NATIONAL LEAGUE OF 1st CLUBS will be held DIVISION, 2nd DIVISION and PROMOTION.
More than 1.250 athletes belonging to a total of 68 Clubs will participate in this test, coming from all over Spain, including, invited by the Federation, as the organizing Club, the Galian de Pulpí Sports Association.
The tests corresponding to the 2nd Division, as well as the Promotion category, will be held on Saturday, July 16, with the following schedule:
2nd DIVISION – Saturday July 16, 2011.
Women: Departure at 15:15 PM - Men: Departure at 17:00 PM.
PROMOTION- Saturday July 16, 2011.
Women: Departure at 15:00 PM - Men: Departure 19:00 PM.
For the 1st Division category, both the male and female tests will take place on the morning of Sunday, July 17 with this schedule:
1st DIVISION - Sunday July 17, 2011.
Women: Departure 11:00 AM - Men: Departure 12:30 PM.
The security and surveillance of the tests will be the responsibility of the Traffic Civil Guard, Local Police, Civil Protection, Red Cross of the Sea, and Volunteers.
From the Town Hall of Pulpí, we want to invite all the neighbors and people who visit us at this time to enjoy and participate in these sports events, while apologizing for the inconvenience that carrying them out may cause .
The delivery of Trophies will be held at the end of the 1st DIVISION men's event, at approximately 14:00 p.m., on Sunday, July 17, and will be carried out by the Mayor of Pulpí, Juan Pedro García and the President of the Spanish Triathlon Federation, Jose Hidalgo.
Source: www.teleprensa.es