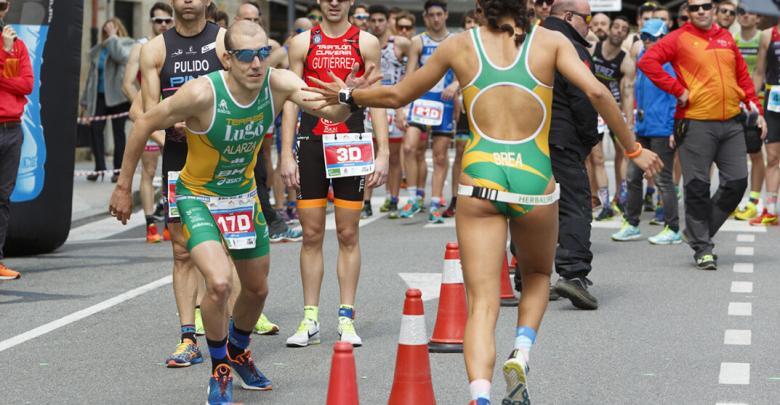 The March 16 and 17 days will be held in Punta Umbría on Spanish Duathlon Championship by Clubs and Mixed Relays, appointment belonging to the League of Clubs of the Spanish Triathlon Federation and that will take to Huelva territory athletes and teams from all over the country.
A total of one hundred teams will take part in the national club, and 75 in the mixed relay, to which 250 participants will be added in the XX Duathlon Playas de Punta Umbría individual.
After a long trajectory with duathlon and triathlon tests in the Andalusian regional circuit, Punta Umbría jumps to the national calendar and also opens ten intense days of triathlon in the whole province of Huelva. will culminate on Sunday 24 with the dispute of the European Cup and Ibero-American Triathlon Championship, which will start in Punta Umbría with swimming and T1, and will continue in Huelva after the cycle segment with the T2 and the race on foot.
El Saturday March 16 the competition by clubs with a total of six races in which each club will try to place their athletes in the best possible positions so that the sum of times determines their position in the qualifying table. At 9: 30 and 11 h. the departures of the Third Women's Division and the Third Men's Division will take place. At 12: 30 h. will begin the Second Division Women's race, and the 15: 15 h. will be the exit to the Second Men's Division. The First Division clubs will compete from the 16: 45 h. in the female category, and 18: 15 h. in the male
The day of Sunday It will offer two different shows. First, from the 10 h. the individual Duathlon Playas de Punta Umbría, a classic in the Andalusian calendar, and from the 12 h. the Spanish Duathlon Championship by Mixed Relay, with four athletes from each club (men and women) surrendering the relay after completing each one a duathlon with reduced distances of 2,5 kilometers in the first segment on foot in the center of Punta Umbría, a little more than 7 kilometers of cycling, and hardly one kilometer in the final segment before taking over or, in the case of the fourth reliever, finishing the competition.
All the information about the Duathlon Spain Championships by Clubs and Mixed Relays, and the Popular Duathlon Playas de Punta Umbría, can be found on the triatlon.org website here: https://bit.ly/2SSF5in
Price drop on Amazon
80,21€
3 New From 247,89 €
45 Used From 80,21 €

Amazon.com
440,44€
4 New From 440,44 €

Amazon.com
More discounts