Choose your distance in the Pure Triathlon Marina D'or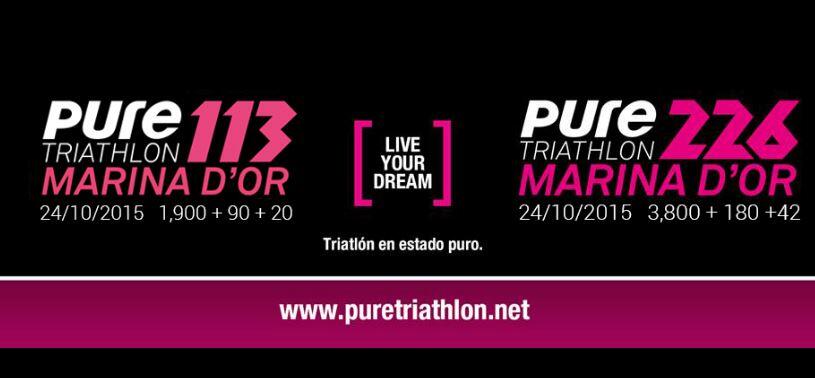 The first edition will distribute 12.000 euros in cash
The next October 24 is held at Marina D'or on Pure Triathlon, sports test that offers in this edition two distances to choose, the 226 (3,8 km, 180-42) and the 113 (1,9-90-21).
Pure Triathlon Marina Dor decided to launch the test of middle distance in response to the existing demand from a large number of clubs, which asked to gather as many triathletes of the club in a test of the magnitude and spectacularity as the one that is going to celebrate the Marina d'Or.
The test will deal 12.000 euros in cash among the top ten classified in each of the categories, male and female, in which the competition will take place.
The absolute winners of the competition, which will be held at the 17 in October of 2015 and which aspires to become a must-attend event on the world calendar, will receive 2.5000 euros each. For the runners-up, the bonus will be 1.500 euros, while the third-classified will receive 575.
The triathletes who finish the test in fourth position will receive 450 euros; 350 the fifths; 250 the sixths and so on up to the 100 that will be taken by those who occupy the tenth position, both in men and women
Pure Triathlon Marina d'Or it is conceived, as well as a sporting event, as a global experience for both the participants and their companions. Couples, children and friends have an important role at the level of support in challenges as complex as ours, and for this reason we have created a series of activities and plans designed for those people who will support the triathletes during the race.
More info and inscriptions: http://www.puretriathlon.net/