Quarteeira opens the European international calendar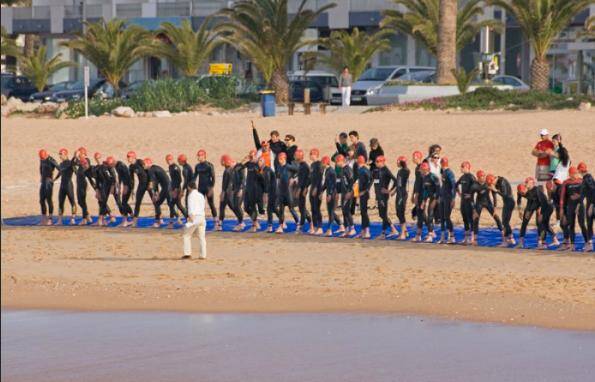 This Saturday the ITU European Cup will be held in the Portuguese town of Quarteria, where Spain will have a great representation. Mario Mola and Ainhoa ​​Murua lead the Spanish team that will participate in this test with 26 representatives and have clear options of obtaining a podium in this test.
The Cup this Saturday, at 14.45:1.500 p.m. in Spain, is the first level test to be held this year in Europe and which will run on the Olympic distance, 40 m of swimming, 10 km of cycling and XNUMX km of running , where triathletes will have to compete with neoprene, due to the low water temperature on these dates.
More information and starting list: www.triathlon.org
FEMALE REPRESENTATION
| | |
| --- | --- |
| Murua | Ainhoa |
| Truck | Carolina |
| Pujol | Maria |
| Jimenez | Marta |
| Miguel Ortega | Mara |
| Godoy Contreras | Anna |
| Dominguez | Stephanie |
| Gomez Garrido | Tamara |
| Valiño | Aida |
| Alonso | Melina |
| Casillas Garcia | Miriam |
| All | xisca |
MALE REPRESENTATION
| | |
| --- | --- |
| Mola | Mario |
| medina | Ramon |
| Alarza | Fernando |
| Ruanova | Anton |
| Abuin Ares | Uxio |
| Hernandez Marrero | Ricardo |
| Hernandez | Vicente |
| Gomar | Jesus |
| Canosa | Brais |
| Plain Strap | Sergio |
| Oliveras | Nan |
| Unanue | Jon |
| Castro Fajardo | David |
| Garcia Grace | Jordi |