Training articles
Triathlon News
What benefit does a Triathlon Campus have for a popular triathlete?
This is a question that surely many triathletes have ever asked themselves.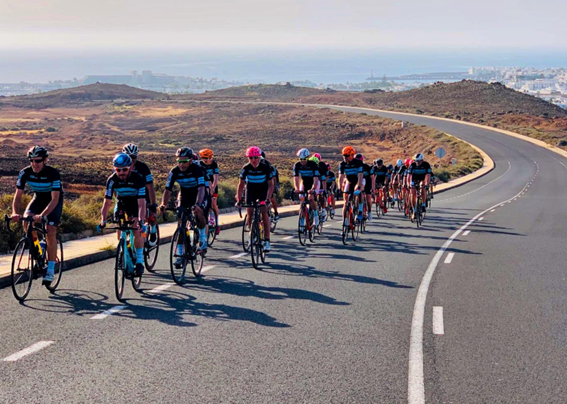 To attend such a concentration, for the athlete it involves asking for a vacation at work, an extra financial investment, in addition to not being clear what you can get out of it.
Therefore, we have talked with Alejandro Santamaría, Experienced triathlete and who does several triathlon campuses, so you can tell us your point of view about the benefits that a concentration of this style can have for an amateur athlete.
Alejandro, together with Santini, organizes next February a Campus in Lanzarote, ideal for preparing any test and of course the IRONMAN Lanzarote 2020.
Learn to train and rest
To start, one of the main advantages is having the whole day to train and also to rest between workouts, something that seems obvious but that learning it is very important.
The importance of eating and nourishing well
In addition, meals are designed to be well-nourished and have "real reserves" to perform 100%. This is important to learn as it is then applied in real life to each triathlete.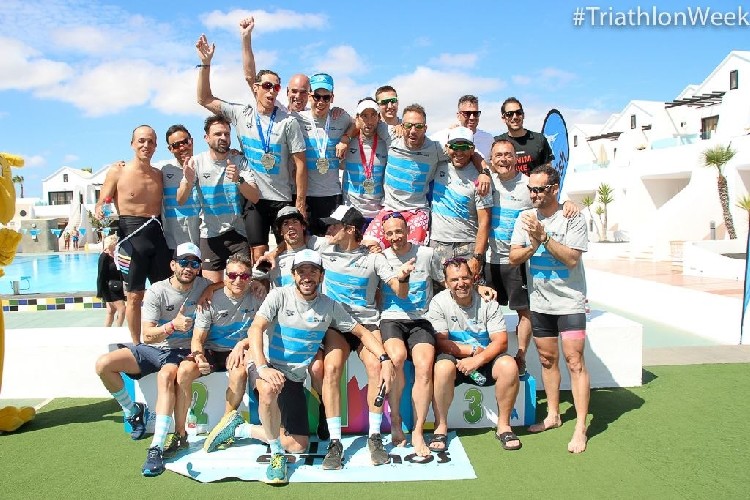 No displacements to train
Another interesting point is the facilities to train the 3 sports, since they are one meter from the bed, without wasting time on the move.
Learn from coaches and professionals
Be advised by the coaches during all training sessions and throughout the day to have a better learning.
It is like an intensive course
You have to take it as a week of learning, imagine that it is an intensive course to learn how to train and prepare for our challenges while we have the best holidays.
Live the triathlon in a way that you have not done until now
Being surrounded by other athletes with the same objectives, being able to share concerns and effort to also learn from teammates and in an atmosphere to enjoy throughout the day during training, before and after.
The best possible coexistence with other passionate triathlons, this is an experience that you will surely not forget, since you are 100% surrounded by the triathlon atmosphere with professionals and friends.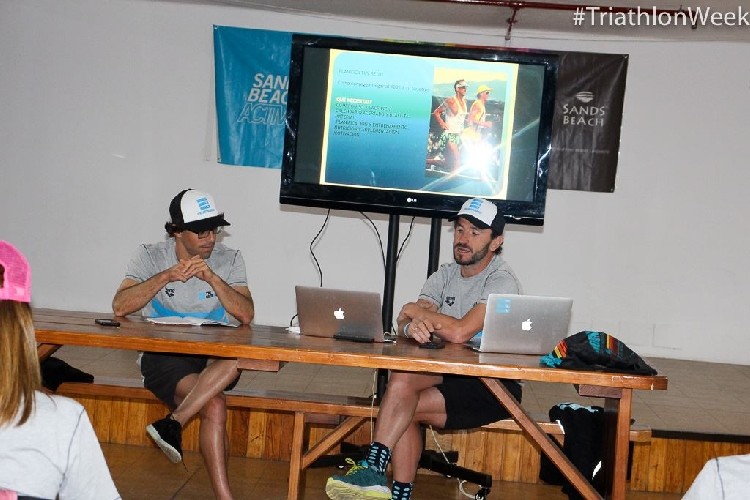 A week of experiences
Live a week of experiences that would be impossible to experience otherwise.
The SANTINI TRI WEEK CAMP Campus
The Campus Santini TRI WEEK It will be held between February 10 and 16, it will be led by Alejandro Santamaria, where the participants will enter a raffle for IRONMAN registrations in addition to multiple brand gifts.
Santini is the official sponsor of IRONMAN and is one of the best brands on the market in specific clothing for triathlons. In July we were at the presentation of the official monkey IRONMAN To meet him first hand.
What does the Campus offer?
Customized training by levels.
Open water swimming technique
Video analysis of running and swimming technique
Seminars and conferences on campus week
A Super Sprint Triathlon competition
Draw of 2 registrations for an IRONMAN or IRONMAN 70.3 test
Raffle of 2 monkeys of Triathlon of the brand Santini
Brand Gifts Santini for all participants
Half board in Sand Beach
Option for companions
Option to extend the stay
6 days duration
Bike rental, € 140 / week.
You can consult all the information in this article that we publish about the Campus