What happened to Javier Gómez Noya at the Challenge Daytona?
The Galician had a slump in the last 30 kilometers of bike when he was in the leading group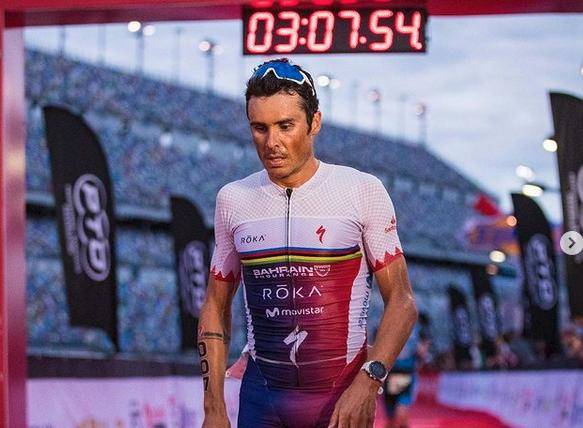 This past weekend the PTO Championship in the Challenge Daytona where we saw the victory of Paula Findlay and Gustav Iden.
In the men's test, he participated Javier Gómez Noya, which finally finished in 11th position.
Noya, who was always in the lead positions, had a slump in the last kilometers of the cycling segment, losing 4 minutes in T2.
Later Noya, with a great segment of running on foot, was climbing positions to finish in eleventh final position.
The Galician has published on his social networks what happened to him on the day of the race.
"Yesterday I did not do the race I expected. In the last 30km of the bike my glutes did not hold and I had to give time.
After a couple of km running slowly and half lame, the pain subsided enough to allow me to run and from then on I fought my hardest to get the best possible result.
I'm not satisfied, of course, but I wasn't strong enough on the bike to be up front. To work to improve certain things.
Thanks to the PTO for organizing the race and to all of you for your support. We will come back stronger. "
See this post on Instagram